Emmy Rossum joins 'I Weigh' movement with bada** selfie
Emmy Rossum posted a bada** selfie on her Instagram, empowering women everywhere to focus on what really matters.
She officially joined the "I Weigh" movement, originally started by Jameela Jamil after a photo of the Kardashians was released with their weight plastered across their bodies.
The photo then asked people if Kim really looked like she weighed 56kg and asked to comment "which weight are you?!?"
Ya, we can't believe that happened either.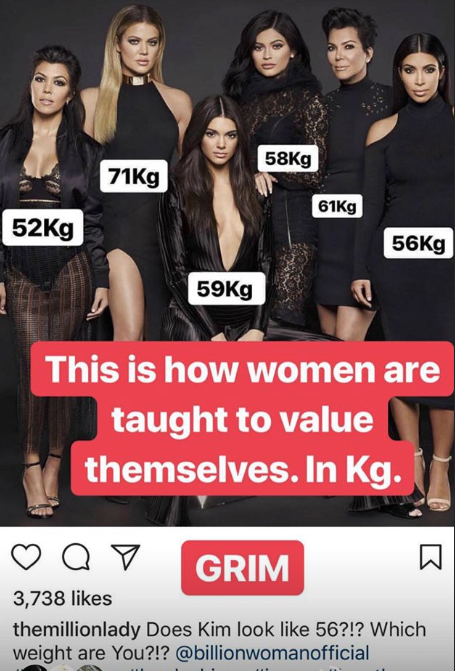 Jameela expressed her disgust at how women were being branded by their body size, replacing their identity with the number on a scale.
The Instagram influencer called this distorted view "toxic nonsense" and responded with a selfie, filled with descriptions of who she truly is:
"Lovely Relationship," "Great Friends," and "I laugh everyday" flood the background of her photo.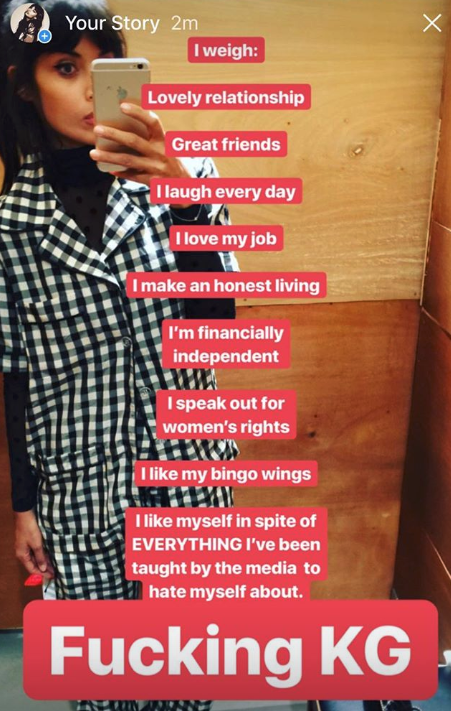 The Good Place actress gave the finger to judgemental haters with the words "F****** KG" in huge letters across the picture's bottom.
Many women have been inspired by Jameela's message and have proudly posted similar "I Weigh" photos.
The body celebration movement is exactly the type of positivity we need in our lives, reminding us that we are so much more than what the world labels us as.
Shameless actress Emmy Rossum wanted to be a part of Jameela's movement as well.
"During my life the scale has told me that I've gained and lost […] in the range of 20 pounds. But that piece of metal doesn't really know.
"Here is what I ACTUALLY WEIGH." Emmy posted a selfie on her story labelled with facts about who she identifies as.
"Jewish and Proud," "Drive," "Animal Rescuer," "100+ hours of television," "One finished screenplay," and "Countless hours of therapy" is splayed across her selfie.
The young star aims to encourage girls everywhere with Jameela's message.
"So join me in this. Show people what you are actually made of," Emmy writes.
"Because you are so much more than a f****** number."
If you want to join Emmy and Jameela in this girl power movement, post a similar selfie and caption it with all the characteristics that truly comprise who you are.
Make sure to tag @i_weigh!