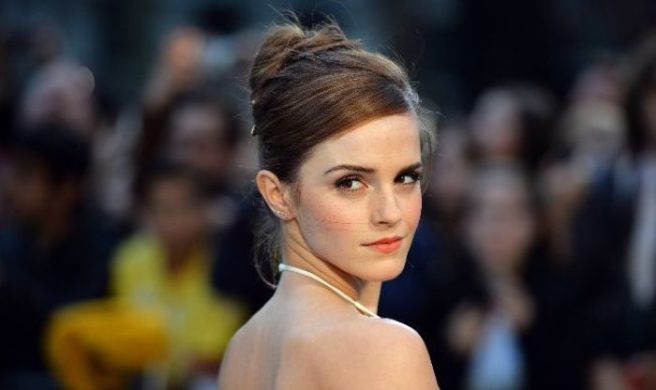 Emma Watson is celebrating the Day of the Girl with a throwback
Today marks the International Day of the Girl, a day which promotes girl's empowerment and fulfilment of their hopes and dreams despite their circumstances.
Emma Watson, who is renowned for lending her voice to the feminist movement, took to Instagram to encourage young women to pursue their goals.
Sharing a throwback photos of her younger self on a red carpet from her Harry Potter filming days, Emma said:
'Today is International Day of the Girl and I want to celebrate by letting all the girls here know that I am truly and totally in awe of all the ideas, efforts and talents you're using to organise together and transform our world!'
'I'm so inspired by you all,' she wrote.
She went on to encourage her young fans to research an organisation called the FRIDA Fund, a project which is committed to embodying young feminist voices.
'I encourage you to check out @FRIDAfund – the only youth led fund focused on supporting the organising of young feminist activists all over the world because your work is critical to expanding, rejuvenating and sustaining social justice movements, now and in the future,' she finished.
UN Women, who champion the day, encourage people to joining 'UN Women as we stand with girls everywhere as they inspire, innovate and take charge of their own future.'
'The 1.1 billion girls of today's world are challenging the status quo. They're redefining girlhood, and they're doing so against the odds. Across the world, girls face adversities that hinder their education, training and entry into the workforce,' they say in their mission statement.
11 October is Int'l #dayofthegirl!

Join us in celebrating girls everywhere as they inspire, innovate and take charge of their own future. https://t.co/lHweRbRRzs pic.twitter.com/CbU9RgFhzl

— UN Women (@UN_Women) October 10, 2018
'They have less access to information, communication technology and resources, such as the internet where the global gender gap is growing. A quarter of young people, most of them girls, are neither employed nor getting an education or training.'
'This year alone, 12 million girls under 18 will be married, and 21 million girls aged 15 to 19 years will become pregnant in developing regions. And yet, they persist, they succeed.'
'They are innovating technology to solve global challenges, they are standing up for the environment, they are raising their voices against violence and they are preparing to run for office.'