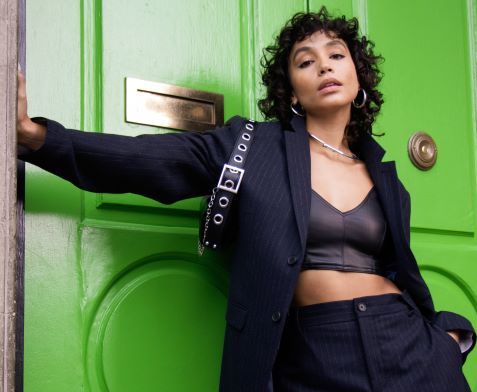 Update your wardrobe with quiet luxury & cosy elegance from Jervis Shopping Centre
Image above: Suit Selected Homme Blazer €149.99, Trousers €89.89, Top Stradivarius €15.99, Bag Bershka €19.99, Shoes M&S €65, Necklace M&S €40, Earrings M&S €19
With the arrival of cooler temperatures, it's time to revamp the wardrobe with the latest fashion trends that effortlessly combine comfort and style at Jervis Shopping Centre, Dublin's most iconic shopping destination. Photographed in the fun and vibrant Staycity Aparthotels in Dubin city centre, just a stone's throw from Jervis Shopping Centre, the collection embraces casual chic with a twist of urban glamour.
The secret to making a statement lies in the details and this season it's all about leather, metallics, and sparkles ahead of the upcoming party season.
Leather is making a bold comeback this season, and Jervis Shopping Centre has a wide array of leather-inspired pieces to elevate any winter look. From sleek leather jackets to chic leather skirts and pants, the choices are endless and Jervis Shopping Centre has it all.
Shine bright this season with Jervis Shopping Centre's curated collection of metallic fashion. Metallics are all the rage, and whether it's a shimmering metallic dress for a night out or incorporating metallic accessories into daily ensembles to infuse a touch of glamour. Elevate every look with a dash of flair and shimmer through eye-catching fashion statements.
As the party season approaches, it's time to add some sparkle. Jervis Shopping Centre boasts an impressive selection of outfits and accessories that will help anyone stand out from the crowd on every occasion, from sequined dresses and glittering handbags to statement jewellery.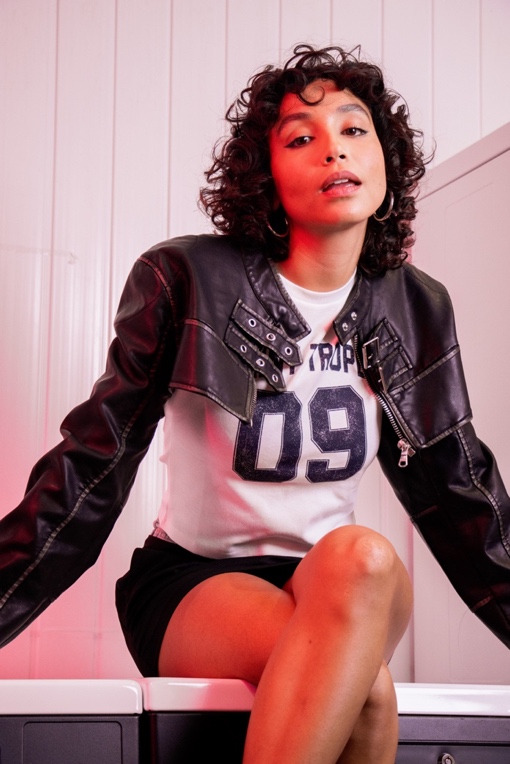 Jervis Shopping Centre is not just about clothing. The centre also offers a variety of beauty and wellness products to help you look and feel your best during the chilly months.
Speaking about this season's staple pieces, fashion stylist Zeda The Architect said "This autumn/winter, step into the captivating world of Jervis Shopping Centre and get ready to embrace the chill and the glam in style! This season, it's all about embracing cosy elegance with a twist of edgy sophistication. Think oversized knit sweaters, shearling jackets and denim for a look that effortlessly balances comfort and style".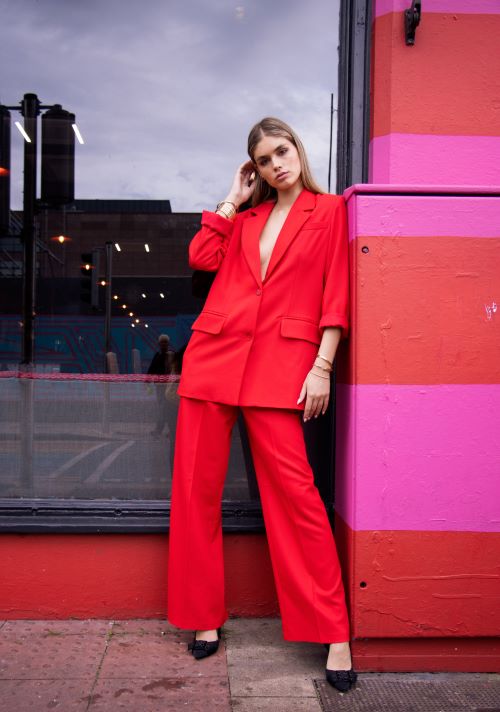 Zeda explained "The hottest trend right now is quiet luxury, try out rich, earthy tones to make a bold statement as you navigate the crisp autumn/winter air. Don't forget to accessorise with a fedora, jewellery and knee-high boots to complete the ensemble".
Zeda added "For those seeking a touch of glamour, metallic accents, faux leather and sequins are making a dazzling comeback, perfect for festive gatherings. Whatever your style, Jervis is your fashion destination for staying on-trend and cosy with the ultimate autumn/winter wardrobe!"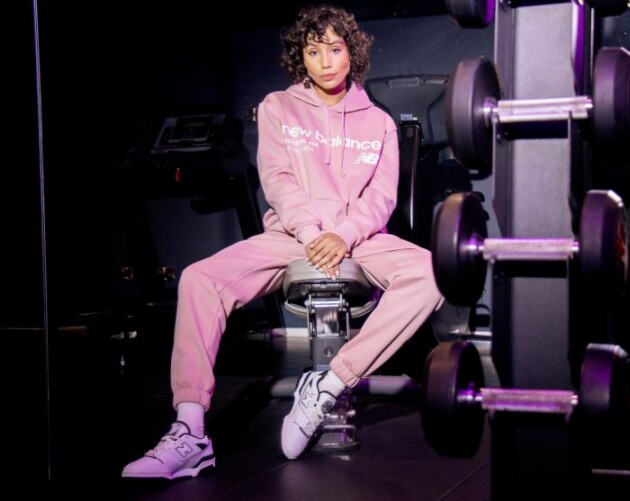 Looks are curated from stores in the centre including New Look, Stradivarius, Bershka, Carraig Donn, JD Sports, Schuh, Timberland, Vans, Jack & Jones, Selected, Tesco, Diesel, Best Menswear and Marks and Spencer. Jervis Shopping Centre has over 60 retailers and is one of Dublin's most iconic and vibrant shopping environments and is easily accessible by Luas, DART, bus or car. Car parking for the full day is capped at €13.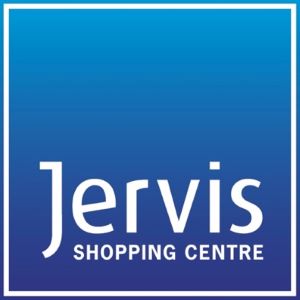 For more informaton on Jervis Shopping Centre visit www.jervis.ie.