Disney are building a Star Wars theme park and it looks incredible
A galaxy far, far away is about get a lot closer to home, because Disney have just revealed plans that are sure to excite your inner Star Wars nerd.
That's right, there's a Star Wars– themed Disneyland project in the pipeline and fans are freaking out.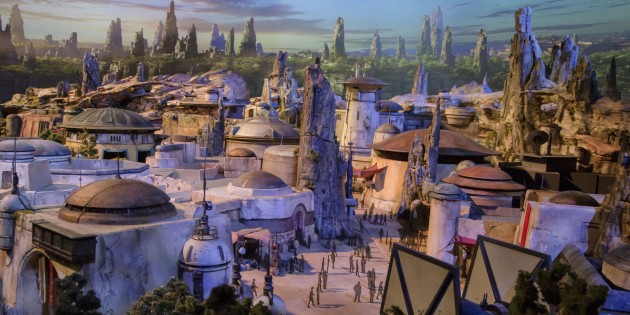 At D23 Expo 2017, Walt Disney Chairman, Bob Chapek, showed a detailed model of the 14-acre park known as 'Galaxy's Edge', that is currently being built at Disneyland's Hollywood Studios.
The parks look set to have a number of interactive areas which will allow guests to get up close and personal with starships, droids and of course, all the weird and wonderful Star Wars creatures.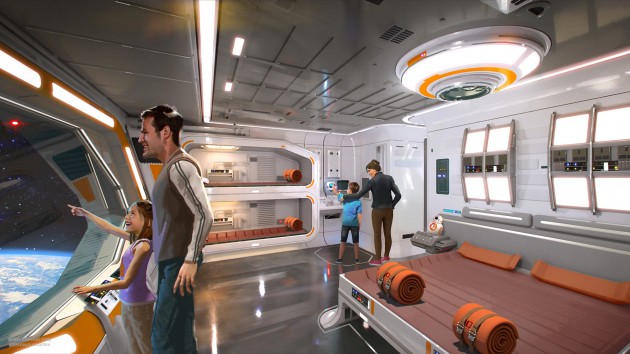 "All along, we have said this will be game-changing, and through the model we can begin to see how truly epic these immersive new worlds will be," Chapek said in a press release.
The park, which looks set to open in 2019, will have two main attractions – one will allow revellers to pilot the Millennium Falcon while another will see guests put into a battle between the First Order and the Resistance.
And if Disney's other parks are anything to go by, we're guessing there'll be a huge variety of Star Wars-themed restaurants with dishes just waiting to be Instagrammed.
That's summer 2019 sorted anyway!