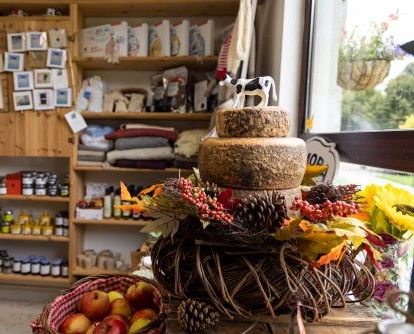 Discover the culinary delights of Lough Derg with its Legendary Food Trails
Holiday makers are in for a treat at Lough Derg as it unveils its legendary food trails, an exciting culinary adventure set against the picturesque backdrop of the world-renowned lake. These trails highlight unique journeys around Lough Derg through an array of farmers markets, artisan food producers and farms. This exciting new offering celebrates the local producers of the area by offering a unique blend of flavours and sights that showcase the region's vibrant food scene. Guests to the region can choose their foodie experience and match it with the breathtaking sights of the area and peaceful accommodation spots to create an itinerary that is fit for legends.
Some elements that guests can mix-and-match on their Legendary Food Trail are:
Farm-To-Table Experiences
Embark on a farm-to-table adventure and meet local farmers and growers to gain an insight into the sustainable practices of producers. Try the award winning cheeses at Kylemore Farmhouse, taste the organic honey that is made at Brookfield farm or explore the conservation of heirloom Irish seeds, vegetables and apple trees at Irish Seed Savers.
Families can enjoy the art of chocolate making at Wilde Irish Chocolate factory, immersing themselves in the fascinating process of creating delicious personalised chocolates. Lough Derg stands as the ideal destination for holidaymakers to see how delectable homegrown treats are made as well as offering family-friendly experiences.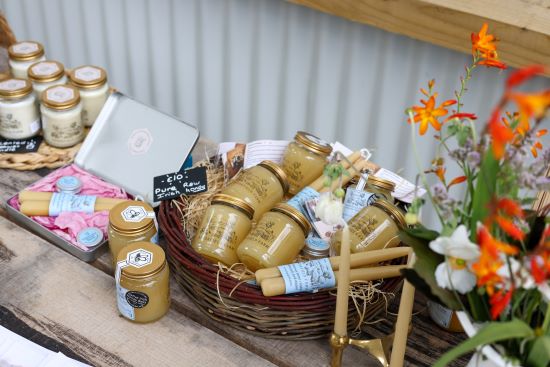 Unforgettable Sights
Discover the panoramic views of Lough Derg with its naturally sparkling blue waters to its enchanting landscapes dotted with picturesque villages and trails. Have a leisurely stroll or adventure out onto the lake with water sports like kayaking and canoeing. Lough Derg has everything you need, for relaxing and adventuring alike!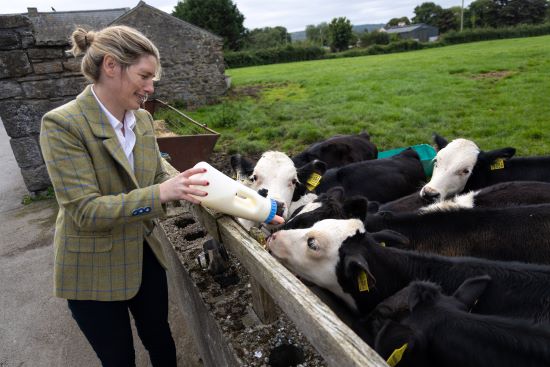 Cosy Accommodation
Unwind after your adventure with a selection of relaxing accommodation spots across Lough Derg. From the luxurious Killaloe Hotel and Spa, the elegant guesthouse of Riverrun Cottages to glamping in style at Podumna Village, Lough Derg has everything you need to relax after exploring its legendary trails.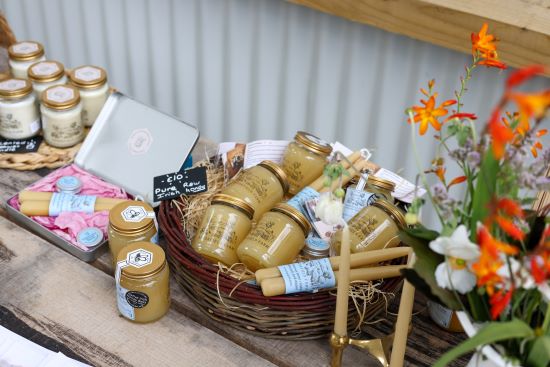 These trails are designed to give visitors a real taste of all Lough Derg has on offer. Sinead Cahalan, Destination Lough Derg Tourism Officer, said:
"We have fabulous farm shops with naturally grown produce, Farmers' Markets with a variety of cheeses, vegetables, ridiculously delicious homemade chocolates, honey and beeswax from our hard working local bees and the creamiest of cheeses courtesy of our grass-fed cows. It's time to celebrate our growers and makers."
She continued "The Legendary Food Trails packages will ensure our visitors not only get the best of our accommodation and activities but that they get a real taste of our products. We have matched up providers so there's an easy trail to follow making sure that every trip to Lough Derg is the stuff of legends."
To find out more about these legendary Food Trails, please visit Lough Derg's website, www.DiscoverLoughDerg.ie.