Discover your winter essentials at Swan Rathmines this season
Main feature image: Jumper: Bow and Pearl, €90.00 Bag: Bow and Pearl, €195.00
The Swan Centre, located in the heart of Rathmines, promises a successful shopping experience this winter season! Explore its diverse range of boutiques and stores with unique, one of a kind pieces. From chunky colourful knits found in Bow and Pearl, to classic dresses in Beautiful South, handy blouson jackets from Greenwich and co-ordinates from Carraig Donn, it's well worth the visit.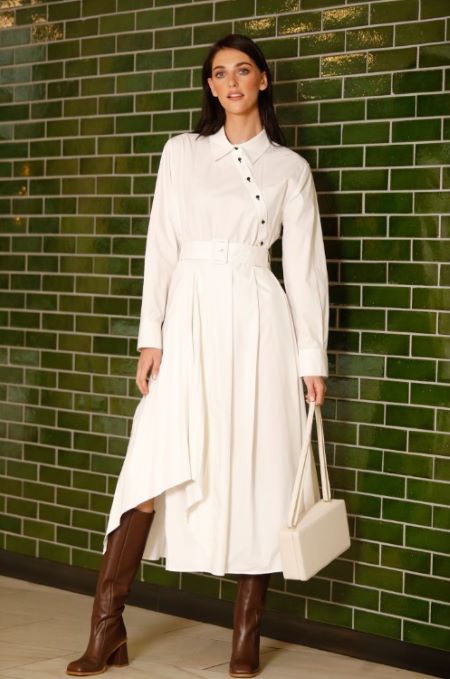 Dress: Beautiful South, €590.00, Bag: Beautiful South, €595.00, Boots: Beautiful South, €520.00
Swan Rathmines has everything you need under one roof. With an accessible carpark, cafés, home ware, sportswear and even bridal wear, there is nothing the centre doesn't cover… with even a dog store for the fashion friendly pooch!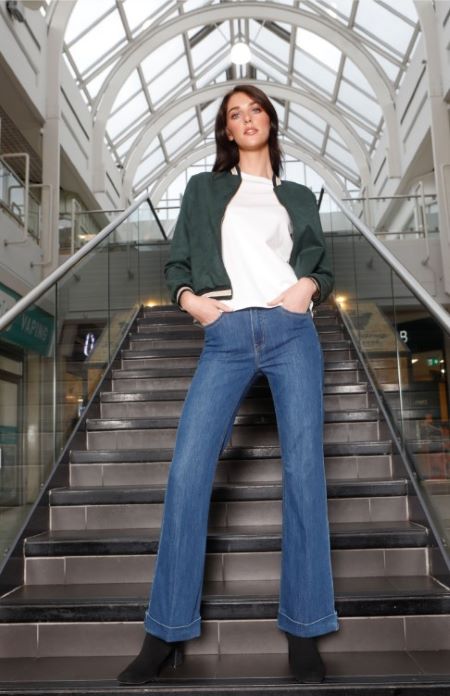 Bomber Jacket: Greenwich Village, €49.00, Top: Greenwich Village, €34.00, Boot Cut Jeans: Greenwich Village, €59.00
Chunky knits are making a comeback this winter. Keep it cosy with the diverse selection available in stores now and embrace the variety of vibrant colours and styles. Whether it's something casual or occasion wear, Swan Rathmines will deliver.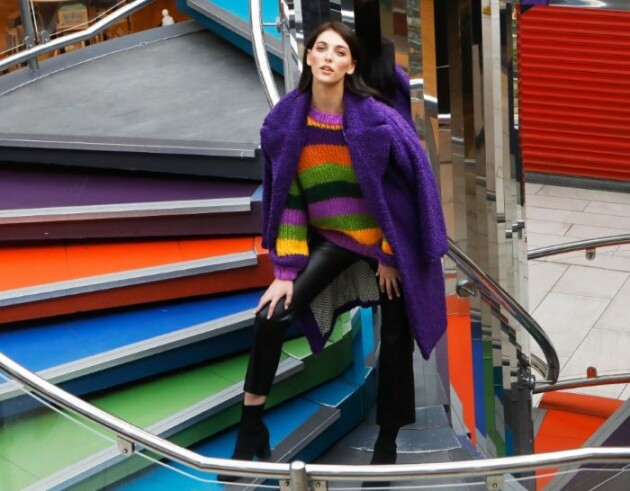 Knit Jumper: Bow and Pearl €120.00, Leather pants: Bow and Pearl €80.00, Coat: Bow and Pearl €159.99
Fashion is not all that there is to look forward to at Swan Rathmines. With over 35 stores, from health to beauty to books and more, there's something for everyone to enjoy.
And after all the shopping, why not treat yourself to a bag of popcorn and a seat at the Omniplex Cinema Rathmines.
Director of Swan Rathmines Tom McDonald said, "We boast over 35 food, leisure and retail brands here at the Swan Centre. This season is always a big one for the centre with Halloween and Christmas only around the corner. We look forward to welcoming old and new customers in the weeks ahead."
Looks shown are curated from stores in the centre including Carraig Donn, Greenwich Village, Bow and Pearl, Beautiful South and Rathmines Sport.