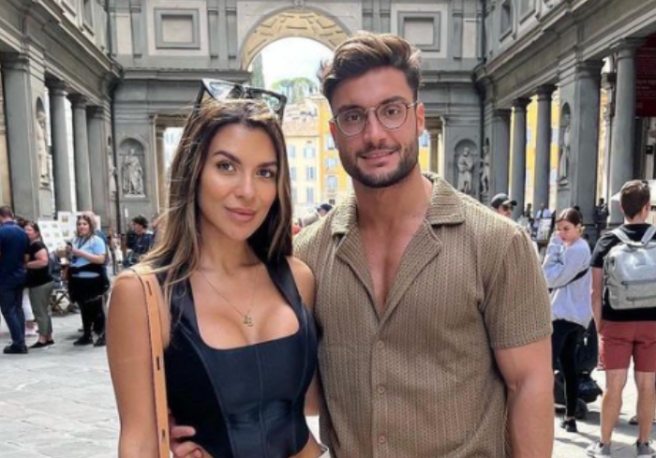 Davide Sanclimenti finally shares cause of brief split from Ekin-Su
Davide Sanclimenti has finally shared the cause of his brief breakup with Ekin-Su Cülcüloğlu!
The former Love Island stars, who met on and won the show last summer, shocked fans in June of this year when they announced their split. Just two months later, the couple seemed to confirm that their romance was back on.
Now, after a whirlwind year, Davide has opened up about the reason why he and Ekin-Su briefly ended their relationship.
In an interview with The Sun, the 28-year-old reflected on reuniting with the Turkish actress.
"It's a lovely feeling being with Ekin, we probably broke up more publicly but never privately because we have always been in touch and the love between me and Ekin has always been there," he explained.
Davide then went on to insist that their breakup was never official, despite releasing a statement at the time stating that they were "no longer together".
"Breaking up may happen to people but it never actually happened to us. We never properly privately broke up, it was more to do with the public pressure and we were having some tough months," he recalled.
However, the Italian model sweetly went on to note that their romance is "stronger" now.
"Nor me nor Ekin were perfect in the relationship and probably needed to have a bit more communication, and now I don't regret nothing that happened because I feel stronger and I feel we understand each other," Davide gushed.
"I feel like she's a lot more nice to me in certain situations and understands me more and at the same time I try to put myself in her shoes in certain situations," he shared.
Davide also confirmed that the pair are planning on moving back in together, after it was reported that their London apartment had been put up for rent.
"Whenever we are in Manchester, she is in Manchester with me and whenever we are down in Essex, we are in Essex together," he concluded.