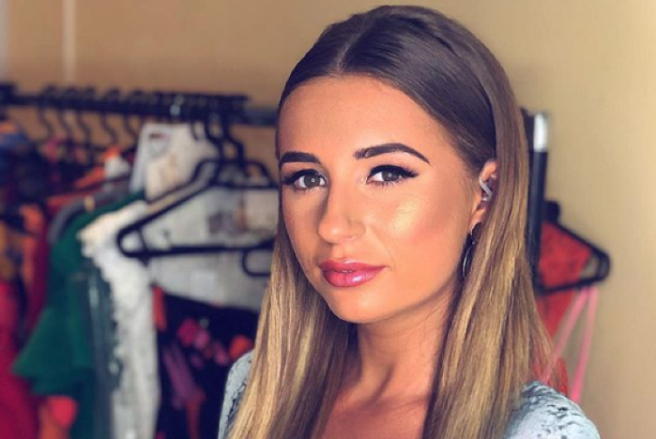 Dani Dyer has revealed one of Love Island's more unusual villa rules
Dani Dyer has revealed one of the Love Island villa's more…interesting…safety rules and we're pretty surprised by it.
Despite the gig looking like one of the easiest in the world, with everyone lazing about in the sun all day, the daughter of Danny Dyer has revealed that their time in the sun was monitored.
The 23-year-old said that the health of contestants was hugely important to the team, with the producers placing strict regulations on the amount of time they spent in the sun and their water consumption.
The actress explained to Hello Magazine that; "It is so hot and you have first aid that come in like twice a day" adding that "they are always on your case, there is sun tan lotion everywhere, they are always on at you about drinking water."
The former Love Island winner, who coupled up with Jack Fincham last year, disclosed that:
"They really do look after you in there, you are like little babies. You come out and you want someone to say to you 'Dani, do you want some water?'."
The 2018 winner opened up about facing reality when she emerged from the villa;
"When I first came out, that was really surreal to me, like the first moment I came out the villa, because obviously I had no contact with the outside world, I had no idea what was going on and to come out and get everyone sort of knowing you and thrust into it all, that was probably the most difficult moment."
Other rules involve no masturbating, eating lunch and dinner at specific times, no reading books or magazines, no showering at night, only two alcoholic drinks (no spirits though) on a 'big night', no unprotected sex, chats must be scheduled and interesting, no nudity allowed, no discriminating, no drunken sex and no waxes.
Feature image: Instagram/@danidyerxx