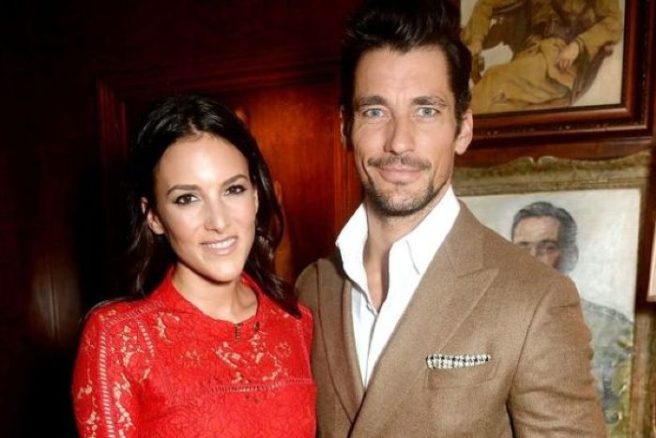 Congrats! Model David Gandy becomes a dad for the first time
Huge congratulations are in order for David Gandy and his partner Stephanie Mendoros. The couple has welcomed their first child together.
The new parents are said to be over the moon by the arrival of their daughter. David revealed their little girl was born last week in a heartwarming Instagram shot of him cuddling their daughter.
David and Stephanie opted for a classic name for their daughter. He confirmed they called her Matilda, which means strength in battle.
He wrote: "Daddy, Dora and new addition Matilda out for our first dog walk together this morning."
"Baby Matilda was born last week, both mother and baby doing incredibly well. The only worrying thing is I'm now totally outnumbered by females in my house," he joked.
Fans were quick to congratulate David on the arrival of his daughter.
"Happy to see you happy. Welcome to the newborn baby. Kisses to your new family," one wrote.
Another said: "Best wishes to all. Have a wonderful holiday season with your new family."
"What a beautiful way to be outnumbered. All the best for your family," said another.
Another commented: "I can only imagine the joy and pure bliss your heart feels. I'm confident you are ready for daddy duties.
We are over the moon for David and Stephanie. Talk about the greatest early Christmas gift ever.