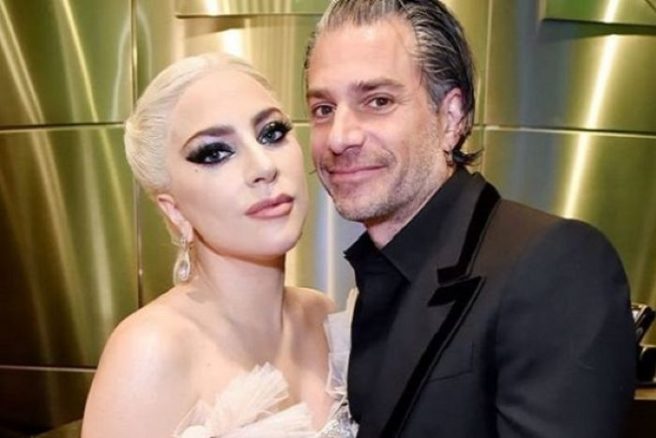 Congrats! Lady Gaga confirms engagement to Christian Carino
Lady Gaga has confirmed her engagement to partner Christian Carino. The A Star Is Born actress was being honoured at Elle's 25th Annual Women In Hollywood Celebration when she revealed the amazing relationship news.
During her speech the Marry The Night songstress referred to him as 'my fiancé Christian.'
Rumours about their engagement started to circulate earlier this month, but both Gaga and 49-year-old Christian decided not to comment on their personal relationship.
It is understood that the couple prefers to keep their relationship out of the public eye, but happily support one another publicly with Christian joining the 32-year-old actress at last night's awards show.
Gaga wore an oversized Marc Jacobs suit to last night's event and the reason behind it is incredibly moving.
"I tried on dress after dress today getting ready for this event, one tight corset after another, one heel after another, a diamond, a feather, thousands of beaded fabrics and the most beautiful silks in the world.
"To be honest, I felt sick to my stomach. And I asked myself: What does it really mean to be a woman in Hollywood? We are not just objects to entertain the world," she stressed.
"We are not simply images to bring smiles or grimaces to people's faces. We are not members of a giant beauty pageant meant to be pit against one another for the pleasure of the public.
"We women in Hollywood, we are voices. We have deep thoughts and ideas and beliefs and values about the world and we have the power to speak and be heard and fight back when we are silenced."
Gaga's words about women in Hollywood have dazzled us more than an engagement ring. The Just Dance singer really is beyond inspiring.