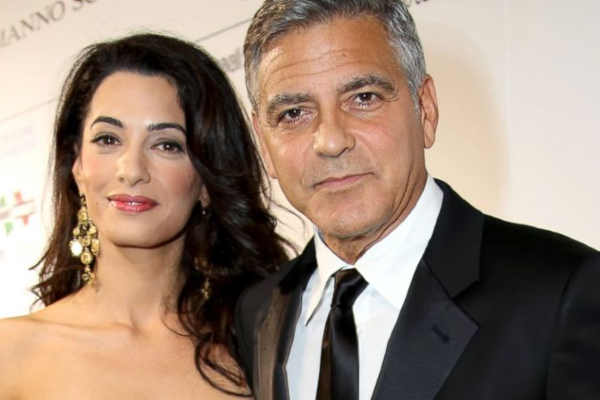 George and Amal Clooney are reportedly expecting twins
The rumour mill went into overdrive last month when Amal Clooney stepped out flaunting what looked like a 'baby bump', and it seems those speculating she was pregnant were totally right!
According to the latest reports, Amal and her movie star husband, George, are expecting twins together.
The news was confirmed this evening by The Talk chat show host Julie Chen, who announced that the couple are set to welcome their little ones in June.
"Beyoncé is not the only superstar expecting twins. Congratulations are in order for George and Amal Clooney. The Talk has confirmed that the 55-year-old superstar and his highly accomplished 39-year-old attorney wife are expecting twins," said Chen.
While the latest update claims that the couple are expecting a boy and a girl, we'll leave it up to George and Amal to confirm that news!
The loved-up couple have been happily married for two years.
What an exciting time!