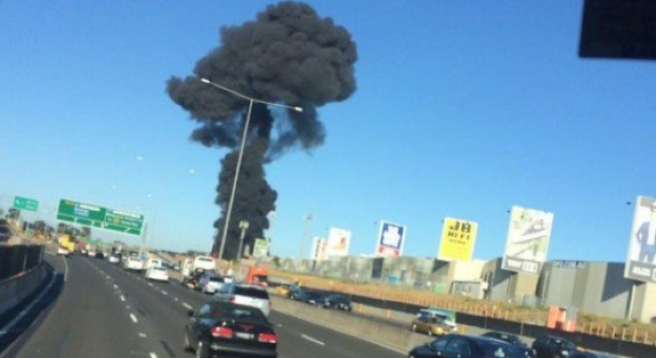 Plane crash that killed five blamed on 'catastrophic engine failure'
Five people have died after a chartered plane crashed into a shopping centre in Melbourne, Australia.
Everyone on board was killed in the crash, which was due to a "catastrophic engine failure" which occurred shortly after take-off.
Not good scenes at DFO at Essendon Airport where a plane has crashed. #planecrash #essendon #dfo #melbourne pic.twitter.com/2hmlEAy3mn

— Brad Hall (@BradPHall) February 20, 2017
The shopping centre, located close to Essendon Airport, was not yet open to the public at the time of the crash.
"Looking at the fireball, it is incredibly lucky that no one was at the back of those stores or in the car park of the stores that no one was even hurt," police assistant commissioner, Stephen Leane, told the Guardian.
#Breaking: Australian Media report at least 2 of 4 U.S. tourists killed in Melbourne plane crash were from Texas. More on #khou11 at 4:30AM. pic.twitter.com/nZaXdEorjl

— Wiley Post (@WileyPostKHOU) February 21, 2017
The pilot was Australian and all four passengers were American.
The plane was taking the passengers on a golfing trip.