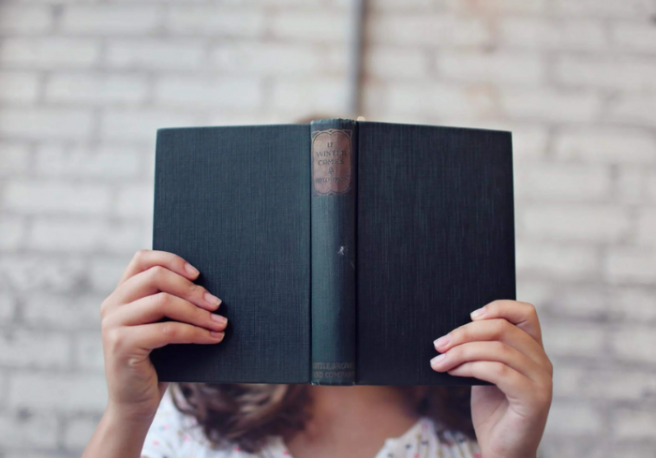 Calling all bookworms: 10 book we've been loving this August
It's already August and unfortunately we can see the end of summer in our sights already.
Although it's almost time to pack away our sunglasses and BBQ's, we're looking forward to the optimum time to catch up on our reading- cuddled up under a blanket with a gorgeous candle burning.
While we love reading at the park or on the beach, curling up with a real page-turner in the warmth of our home is a feeling like no other.
If you're looking for some brilliant books to enjoy this month, we've shared our top 10 that we simply can't get enough of below.
The Hundred Loves of Juliet by Evelyn Skye
Published by Headline, Out now
I may go by Sebastien now, but my name was originally Romeo. And hers was Juliet. It's a frosty fairy tale of an evening when Helene and Sebastien meet for the first time. Except it isn't the first time. You already know that story, though it didn't happen quite as Shakespeare told it. To Helene, Sebastien is the flesh-and-blood hero of the love stories she's spent her life writing. But Sebastien knows better – Helene is his Juliet, and their story has always been the same. He is doomed to find brief happiness with her over and over, before she dies, and he is left to mourn. Albrecht and Brigitta. Matteo and Amélie. Jack and Rachel. Marius and Cosmina. By any name, no matter where and when in time, the two of them are drawn together, and it always ends in tragedy. This time, Helene is determined that things will be different. But can these star-cross'd lovers forge a new ending to the greatest love story of all time?
Over My Dead Body by Maz Evans
Published by Headline, Out now
The local police, who couldn't investigate their own nostrils, think I drank myself into an early grave. The nerve! I was murdered. I was just too plastered to know whodunnit, that's all. Unless I prove to my inquest this week that my death was no 'misadventure', I'm condemned to 50 years in Limbo. I have to find my killer – but I can't communicate with any living human. Well, there's one, but she barely qualifies . . . Winnie – my neighbour and nemesis. It seems the dying can interact with the dead, which is helpful news for me, if not stellar for Winnie. Suspects? My saintly husband, who'd reached his limit? My best friend, who was anything but? My secret lover, or his wife? My disgruntled colleague? The mother who wrongly holds me responsible for her child's death? Professor Plum? Your guess is as good as mine.
Kill For Me Kill For You by Steve Cavanagh
Published by Headline, Out Now
One dark evening in New York City, two strangers meet by chance. Over drinks, Amanda and Wendy realise they have so much in common. They both feel alone. They both drink alone. And they both desperately want revenge against the two men who destroyed their families. Together, they have the perfect plan. If you kill for me, I'll kill for you…
Don't Look Away by Rachel Abbott
Published by Wildfire, Out now
From the moment I open my eyes, I know. Her bed is made, the wardrobe empty. There was something she wanted to tell me, but I didn't listen. Now she's gone. Eleven years ago my sister Lola vanished from my aunt's cottage in Cornwall. Now I'm back, and I'm no closer to understanding why she ran away. Memories come to me in snippets, but something is still missing. Then a body is discovered in a cave below the cliffs. No one knows how long it's been there. Is it Lola? The next night I wake, knowing someone is there, standing by my bed. I can hear them breathing. What do they want? Am I getting too close to the truth? Did Lola ever leave?
Finlay Donovan Jumps the Gun by Elle Cosimano
Published by Headline Review, Out Now
New year, new Finlay Donovan. She's got a list of resolutions and she's ready to bite the bullet. 1. No junk food. 2. No men. 3. No bodies in her minivan. But first, she owes the Russian mob one last favour – tracking down a rogue hitman with her nanny Vero, before the cops do. The small complication? This killer might be a cop himself. Enter distractingly hot Detective Nicholas Anthony, whose new citizens' police academy provides the perfect cover-up for Finlay to sleuth out the target – and some fresh ideas for her crime novel. Between firearms and forensics training, family dramas and hands-on research with Detective Nick, can Finlay get to her edits and the hitman before time runs out? She'll give it her best shot.
The Details by le Genberg
Published by Wildfire, Out now
A famous broadcaster writes a forgotten love letter; a friend abruptly disappears; a lover leaves something unexpected behind; a traumatised woman is consumed by her own anxiety. In the throes of a high fever, a woman lies bedridden. Suddenly, she is struck with an urge to revisit a particular novel from her past. Inside the book is an inscription: a get-well-soon message from an ex-girlfriend. Pages from her past begin to fip, full of things she cannot forget and people who cannot be forgotten. Johanna, that same ex-girlfriend who introduced her to Paul Auster's The New York Trilogy, now a famous TV host in Sweden. Niki, the friend who disappeared all those years ago without a phone number or an address and has no online footprint. Alejandro, who gleefully campaigns for a baby despite knowing their love has no future. And Brigitte, whose elusive qualities shield a painful secret. Who is the real subject of a portrait, the person being painted or the one holding the brush?
The Body on Scafell Pike by S J Brooke
Published by Wildfire on August 17
A renowned mountaineer and self-described 'fell runner' is found dead in a deep gully on one side of Scafell Pike within hours of announcing his intention of breaking the world record for the quickest continuous summit of every peak in the Lake District. Only a month into the job, DI Jess Chambers had been hoping that Cumbria would offer a slower pace of policing than her native Belfast, but this first case already sees her out of her depth. A local mountain guide, Margot Voyce, proves to be her biggest asset as she begins her investigation into the mysterious death of this world-famous athlete in unfamiliar terrain. But as legions of his online following descend on the Lakes to pay their respects, it becomes clear that this was no accident. Jess and Margot must solve the case before more blood is spilled – but in a community such as this, sometimes the truth is more dangerous than a killer.
The Summer She Vanished by Jessica Irena Smith
Published by Headline on August 17
Forty years ago, local teacher Sister Francesca Pepitone was found strangled in a parking lot on the outskirts of Boweridge. One week later, seventeen-year-old Minna Larson disappeared. No one has seen or heard from her since. The cases were never linked, and neither was solved, but Minna's niece Maggie is certain there's a connection because before she vanished, Minna was telling people she knew who had murdered Sister Fran, and that she had the evidence to prove it. But no one believed her because there is one thing everyone can agree on. Minna lies.
Beneath Dark Waters by Karen Rose
Published by Headline on August 17
Assistant District Attorney Kaj Cordozo's life is thrown upside down when two masked men attempt to kidnap his son, Elijah. Given the high-profile case Kaj is working on, he's not about to take any more risks. When Val Sorensen of Burke Broussard Private Investigation Agency is assigned as Elijah's bodyguard, she realises she also has a very personal connection to the gang thought to be behind the attempted kidnap – a run-in with Sixth Day cost her brother his life. As Kaj and Val work together to prevent a second kidnap attempt, they uncover a trail of violence and deception leading back to brothers Aaron and Corey Gates. Aaron is in prison, but Corey is dangerous, at large and about to threaten everything Kaj holds dear. Will the revelation of involvement from the other Gates brothers lead to answers, or by placing their trust in them will Kaj and Val be putting themselves in even more danger?
Cleaner by Brandi Wells
Published by Wildfire on August 31
At night, in a corporate office block in an unnamed metropolitan city, a cleaner begins her shift. As she cleans Sad Intern's desk, she throws away some of her more alarming health supplements, and leaves her healthy snacks instead. Mr Buf's desk is immaculate, but he seems to have a secret smoking habit – not conducive to his fitness journey – which she's going to help him kick. She confiscates the knitted coaster that sexy, sensitive Yarn Guy has given to Soda Woman – someone who clips her nails in the office doesn't deserve his gifts. She's the office guardian angel – and no one even knows it. But tonight, while scrolling through your emails, she'll discover the secret you've been hiding – the one that will threaten her job, and the jobs of everyone she takes care of. And you're about to find out that, sometimes, your most powerful enemy is the one you don't even see.