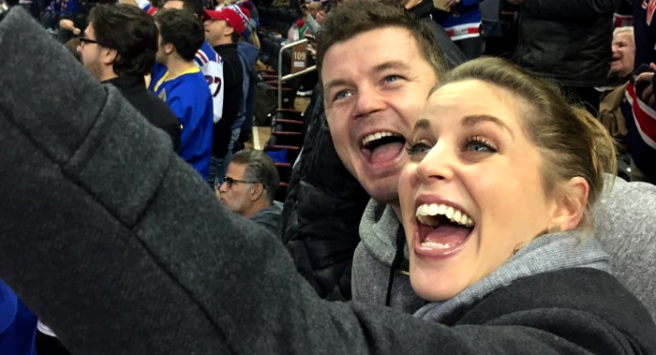 Brian shared a gas photo of Amy to wish her happy birthday yesterday
We always love Brain O'Driscoll and Amy Huberman's banter on social media, but Brian's birthday post to his wife is a particularly funny one.
Amy celebrated her 38th birthday yesterday and her hubby took to Instagram to wish her a great day.
Taking the mick out of her fashion icon status, Brain shared a photo of Amy in a black raincoat and blue plastic poncho.
He wrote: "Happy birthday to this style icon!"
One fan even commented on the photo, noting that "there's a Virgin Mary look about her!"
Ah, we love this couple.