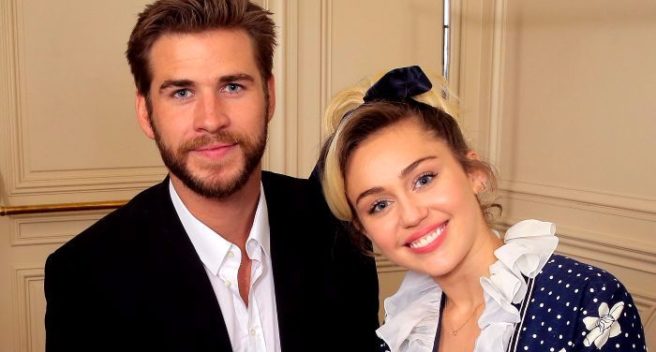 Billy Ray Cyrus is teasing fans by hinting that Miley has tied the knot
Instagram is in uproar over a candid snap shared by Billy Ray Cyrus.
Miley's dad shared an image of his daughter donning a white dress, leading to speculation that Miley and long-time love Liam Hemsworth have secretly tied the knot.
"I'm so happy…you are happy @MileyCyrus," said the proud dad.
Despite her manager denying the rumours to Us Weekly, fans are still speculating over the post.
Billy Ray also added fuel to the fire by retweeting fans asking about the post.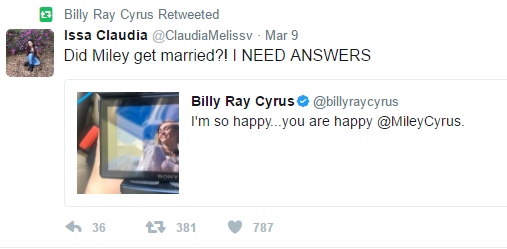 "Did she get married…." one user asked."I saw this and automatically thought wedding.."
"Did Miley get married?! I NEED ANSWERS," said another.
We'd be thrilled if the pair decided to take the plunge and get hitched!