Babies discovered in earthquake rubble taken to safety
Following the devastating earthquake that struck Turkey and Syria in the early hours of Monday morning, the heartbreaking death toll has risen to 16,000 people.
With locals and charitable organisations still working to rescue those trapped below the rubble of collapsed buildings, 16 babies who were found alone have been flown to safety.
Turkey's Minister of Family and Social Services, Derya Yanik, shared the news on Twitter alongside moving photos of infants being boarded onto the President of Turkey Recep Tayyip Erdogan's plane.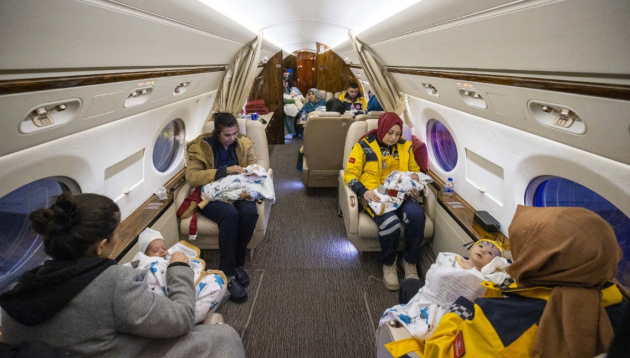 Derya explained that the babies all aged below one year old were flown from where the earthquake hit in Kahramanmaras to Turkey's capital, Ankara.
She said, "The general health of our children is very good…They will be taken under care in our institutions".
The First Lady of Turkey, Emine Erdogan, also shared images of the earthquake victims to her Twitter account, revealing "They are in the safe hands of our state".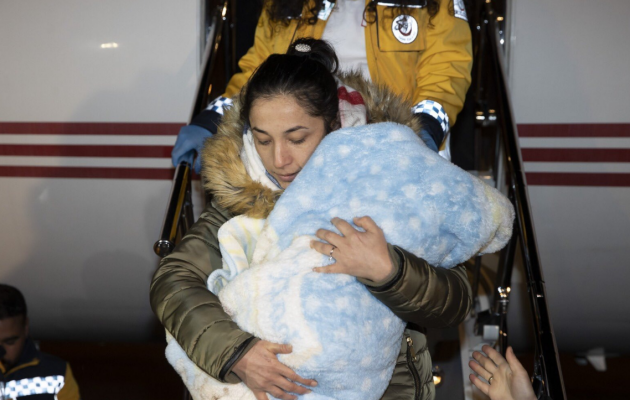 The First Lady also said the moving of the babies to a safe space has "renewed our hopes a little bit", and that she will be following the process of the babies' care.
The tragic initial earthquake measured 7.8 magnitude when it struck the Kahramanmaras region of Turkey while people slept. A few hours later, a second quake of 7.6 magnitude hit the same area.
Many humanitarian organisations are seeking help. If you'd like to share your support, click here for information on what you can do from home.
Feature image credit: Emine Erdogan