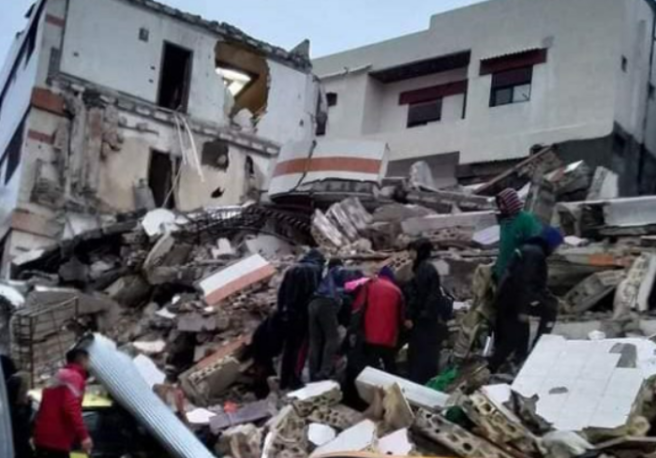 How to support earthquake victims in Turkey & Syria
The devastating earthquakes that struck Turkey and Syria in the early hours of Monday have affected hundreds of thousands of people in the two countries.
After the initial 7.8 magnitude earthquake struck in the Kahramanmaras region of Turkey while people were sleeping, a second measuring a magnitude of 7.6 hit the same area a few hours later. Tremors from the quakes could be felt by people over 1,000km away from the epicentre.
The death toll of the quakes have now surpassed 11,000 people, with over 15,000 left injured.
Damage to buildings have been widespread with many people still trapped under rubble, awaiting rescue.
Humanitarian organisations and charities are doing all they can to support those affected by the quakes including supplying emergency supplies, food, water, heaters, blankets and hygiene kits.
Many of these charities are appealing to the public to donate in order to support their efforts to help the victims of this devastating earthquake. Consider donating what you can to these relief efforts. We have found a list of charities you can donate to from Ireland, but there are many more that need support.
Concern
Concern WorldWide is working on supplying blankets and heaters close to the epicentre of the earthquakes in southern Turkey, as well as food and water. They are also opening community centres in areas that are deemed safe so families have a place to sleep. To donate click here.
UNICEF
UNICEF teams are tirelessly working to provide children and families with emergency supplies such as first aid kits to help those injured, emergency food, hot meals and blankets. To donate click here.
Irish Red Cross
The Irish Red Cross are working with their partners at the Turkish Red Crescent and the Syrian Arab Red Crescent to provide search and rescue support as well as food, shelter, water and medicine. Blankets and tents have also been delivered and psychological first aid is being provided to the most vulnerable communities. To donate click here.
Trócaire
Trócaire are working to support earthquake victims with their partners Caritas Syria. They are providing shelter, food and fuel to those who have been affected by the awful event. To donate click here.
Plan International
Plan International is working to help children and girls who have been affected. They will be providing food, shelter and water to the children. They will also be working to protect children who have been separated from loved ones. To donate click here.
World Vision
World Vision is trying to protect the victims of the quakes. They will be providing essential items for families and children who have been hugely affected after this disaster. Emergency food supplies and household shelters are amongst items your donation will help to provide. To donate click here.
Oxfam Ireland
Oxfam is working with multiple partner organisations in Turkey and Syria to assess the most effective response to help survivors of the aftermath. To donate click here.
Feature image credit: Trócaire Instagram