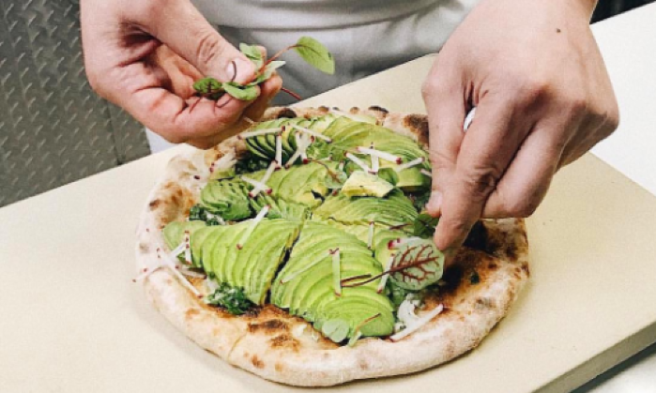 Avocado toast PIZZA is the one hipster food we're actually loving
Hungover brunch is one of life's finest, albeit millennial, pastimes.
But sometimes poached eggs just doesn't cut it, and while you'd love a delicious plate of mashed avo, you're secretly gasping for a slightly less-refined greasy pizza.
Luckily, the hipster food Gods have bestowed a completely delightful frankenfood upon us – the avocado pizza.
Realistically there was nothing stopping us topping our pizzas with a bit of avo in the past, but this gourmet version is giving us life.
The delightful looking flat bread is vegan (of course) so even those on the strictest of lifestyles can enjoy the treat.
Unfortunately, the amazing avo pizza is currently only available in Kola House, and artisanal eatery based in NYC.
However, there's nothing that can stop us from rolling out a home made pizza base, slicing an avocado, and garnishing with olive oil and seeds to create our own slice of the action.
Imagine the possibilities – we're already dreaming of topping ours with a crumble of goats cheese to add a bit more of a pizza vibe to the hybrid meal.
Homemade brunch anyone?