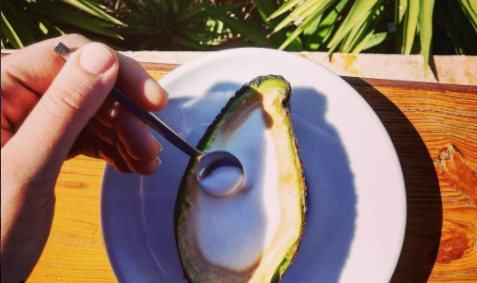 These avocado lattes prove that the world has reached peak hipster
You cant scroll through Instagram these days without seeing a plate of smashed avocado or an intricately poured latte.
Now, one Aussie cafe has combined the two to create the ultimate in hipster frankenfood.
The Turner Cafe has created a latte so Instagrammable, you'll barely be able to choose a filter.
Introducing, the avolatte.
The avolatte is a perfectly poured latte which is served inside an empty avocado shell.
You order a coffee these days and are presented with one of these. An Avolatte. A latte, in the skin of an avocado. We saying @DAVEPETHARD pic.twitter.com/iMXBOQjids

— Ryan Wilson (@RyWil1311) April 28, 2017
The internet has been in uproar since this hipster hybrid came to public attention, with some finding the idea revolting.
'If you make an avolatte, please punch yourself in the face for me? Also, I hate you,' said one.
What do you think? Way too weird or secretly a cool idea?
Feature image: Instagram