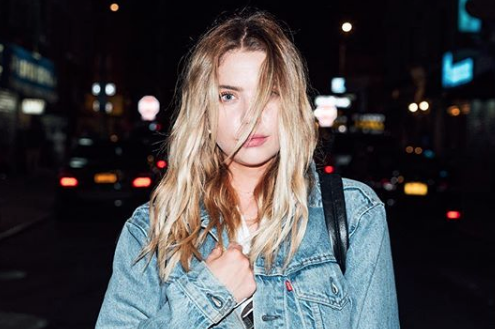 'The best way' Ashley Benson on her relationship with Cara Delevigne
Ashley Benson and Cara Delevigne are our favourite unconfirmed celerity couple.
The two gorgeous girls have been spotted out and about holding hands, and have even been photographed stealing a kiss at an airport.
The women look like the cutest couple, but neither of them have officially confirmed the relationship.
Ashley Benson and Cara Delevingne are dating and i'm here for it pic.twitter.com/TjlAfGTUVF

— jaden (@strawbcrrykiwi) August 27, 2018
In an interview with People Now, Ashley hinted that the pair wont be confirming anything anytime soon, either.
'I think it's the best way in any relationship,' she said.
'I've always been very private about them, and I think it's just better.'
Ashley revealed that New York is her favourite hang out, becasue she can live her life in peace.
'I mean it's hard, I don't know, you kind of can't get away from that if you're in the public eye,' she said. 'I just kinda try to keep myself as private as possible.'
'That's one good thing about living in New York. I can live kind of a normal lifestyle…in L.A., the paparazzi are really bad, but here I can kind of just walk anywhere and not be bothered.'