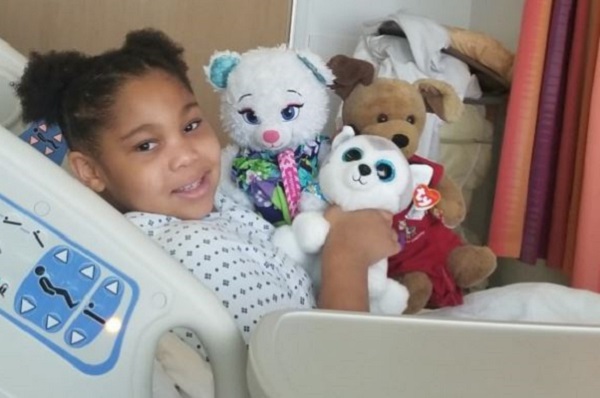 Amazing teacher donates kidney to student with rare disease
Many teachers go above and beyond for the students- but this teachers dedication is next level.
When Tanya Thomas, an elementary school teacher in Ohio, found out that one of her students was sick she decided that she would stop at nothing to help her.
That student was Eva Brown, and while she wasn't in Thomas' class, she found out about her rare kidney disease through Facebook.
Eva has collapsing FSGS, and needed a kidney transplant. Unfortunately, she has a rare O blood type.
Thomas, having a suspicion that she had the same blood type, got checked out- she was a match.
"There was really no question and no hesitation. I felt like it was my opportunity to say we're going to give this a try and if it doesn't work I have to be okay with that," she told local media.
"I kind of just have that feeling of hey I've got two, I'll give one. No sweat off my back."
Thomas met with Eva nad her mother Alana, to tell the the good news.
"I thought I was going to lose my baby and now I can watch her grow up," mum Alana gushed. "I can watch her play. I can see her go to prom, and get married one day, and I look forward to seeing the woman she's going to be and that's because of Tanya Thomas."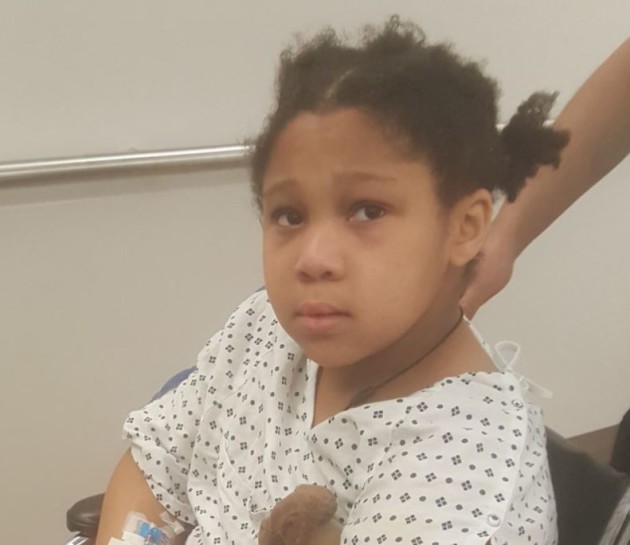 Principle Micca Conley said that she was proud of Thomas' decision, who is extremely dedicated to her students.
"We are mums first and teachers second and she has taken that expectation obviously to the next level," she said.
Through fundraising pages and speaking out, the women hope to raise awareness for organ donation.
The transplant is scheduled for June 2018.