Always preferred the Disney villians? This job listing is for you
Working at Disneyland Paris sounds like a dream, and if you prefer things to be more on the spooky side, then this career opportunity could be right up your alley.
If you're feeling particularly villainous, then get your applications in to Disneyland Paris, because the happiest place in the world is looking for some villians to poison apples and steal candy from babies.
Hypothetically speaking, of course.
Auditions to become a professional villian are happening in Ireland this June, and here are the character parts available, which all have height restrictions:
Cruella de Vil, height between 5'7''and 5'9'' (170cm-175cm)
Maleficent, height between 5'9''and 6'1'' (175cm-185cm)
Gaston, height between 6'0'' and 6'3'' (183cm-191cm)
Dr Facilier, height between 5'11 and 6'5'' (180cm-196cm)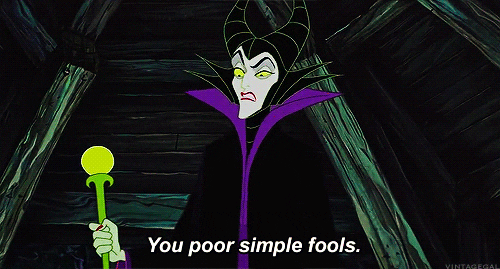 There will be open call auditions held at Dance Ireland Liberty Corner, DanceHouse, Foley Street Dublin at 1.30am on June 5.
So if you have a penchant for dramatic robes and a cackle that instils fear in the heart of men, we say go for it.