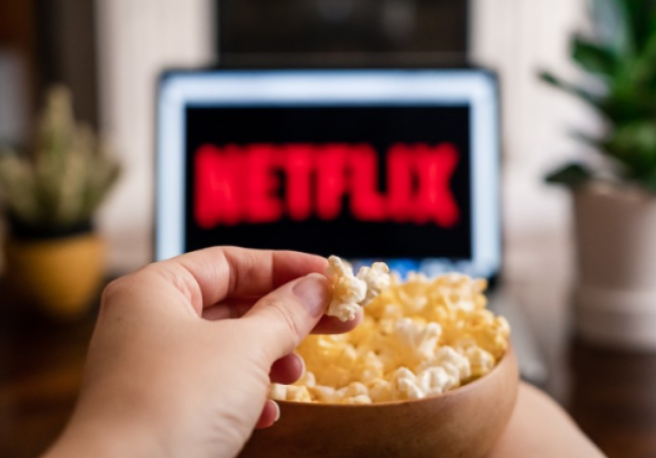 All the new shows and movies landing on Netflix this January
New Year's is behind us and so is 2021 (at last), which means it's the perfect time to indulge in a few new interests. New year – new crime series to binge!
If you're pinching the pennies this January, then there really is no better way to spend an evening than in front of the telly, with a cosy cup of tea in one hand and a bowl of popcorn in the other.
Luckily, Netflix have announced an absolutely whopper line-up of new and returning shows and films landing on the streaming platform this month, to keep us company on these long, cold January nights.
Here's a rundown on just some of the best new titles coming to Netflix this month:
Deadly Cuts – coming 6/1/2022
The Dublin-set comedy Deadly Cuts follows the stylists of a Dublin hair salon who become accidental vigilantes as they take on a local gang threatening their community. Starring Angeline Ball (The Commitments, Shameless), Ericka Roe (Herself, Dublin Murders), Lauren Larkin (Love/Hate), Shauna Higgins (Dating Amber, Red Rock) and Victoria Smurfit (Once Upon A Time, Marcella) and Pauline McGlynn (Father Ted).
Hype House – coming 7/1/22
A revealing look at the lives of top social media stars and TikTok content creators.
Mother/Android – coming 7/1/21
In a post-apocalyptic world rocked by a violent android uprising, a young pregnant woman and her boyfriend desperately search for safety.
After Life: Season 3 – coming 14/1/22
While Tony is no longer quite so aggressively grouchy about life, he continues to struggle to fill the void left behind by his late wife.
Too Hot To Handle: Season 3 – coming 19/1/22
On the shores of paradise, gorgeous singles meet and mingle. But there's a twist. To win a $100,000 grand prize, they'll have to give up sex.
The Royal Treatment – coming 20/01/22
New York hairdresser Izzy seizes the chance to work at the wedding of a charming prince, but when sparks between them fly, will love — or duty — prevail?
Ozark: Season 4 Part 1 – coming 21/1/22
Freedom from the cartel is seemingly within reach, but fraying familial bonds may prove to be the Byrdes' ultimate undoing.
The Sinner: Season 4: Percy – coming 26/01/22
Still reeling from the Burns case, Harry and Sonya travel to Hanover Island, Maine, where Harry soon finds himself in the centre of a suspicious death.
I Am Georgina
A revealing look at the life of Georgina Rodríguez: model, mother, influencer, businesswoman, dancer and Cristiano Ronaldo's partner.
The Woman in the House Across the Street From the Girl in the Window – coming 28/01/22
A heartbroken artist's life is turned upside down when she witnesses a crime… or did she? Starring Kristen Bell.
Home Team – coming 28/01/22
Suspended NFL coach Sean Payton finds redemption — and reconnection — coaching his son's youth football team in small-town Texas. Based on a true story.