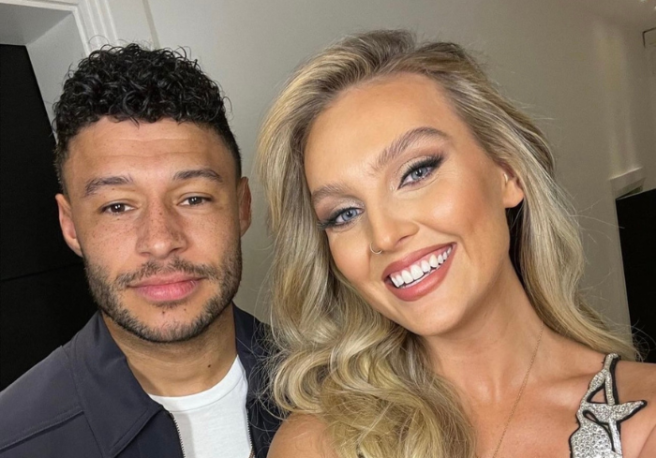 Alex Oxlade-Chamberlain details struggles with fiancée Perrie
Alex Oxlade-Chamberlain has opened up about his relationship with fiancée Perrie Edwards.
The football star and Little Mix singer have been in a relationship since 2016. In June of last year, the pair announced their engagement, almost a year after the birth of their son Axel.
Now, Alex has been opening up about how the family-of-three has been coping with their new dynamic, following his career move to Turkey to play for Beşiktaş J.K.
In an interview with The Athletic, the 30-year-old was asked about Netflix's Beckham docuseries, featuring retired footballer David and Spice Girls hitmaker Victoria Beckham.
"'I thought it was amazing. It was a big eye-opener for me actually. Even as a footballer, knowing how things can be, I didn't realise how much Beckham had gone through," he explained.
The former Liverpool star then confessed that long-distance has been a recent struggle for himself and Perrie. Alex detailed that his fiancée and their two-year-old son have been travelling back and forth to Istanbul to visit him in recent months.
"But even when I was at Liverpool they would often come up for a week and go back down for two weeks because Perrie has to work in London a lot of the time," he recalled.
Referring to Beckham again, Alex added: "There were elements I could relate to. Perrie could relate to a lot of it, too, travelling back and forth and recording while looking after our little boy."
"He talks a lot now and he's a bit more switched on at two-and-a-bit, so he's starting to question where I am and what I'm doing, but he's slowly understanding," he continued.
However, Alex concluded that his move to Turkey is part of "the sacrifices you have to make."
"They understood this was the best opportunity to tick all the boxes that I need to tick and come and play some football. They came here last week and it was like a little holiday for us. We're making it work," he stated.