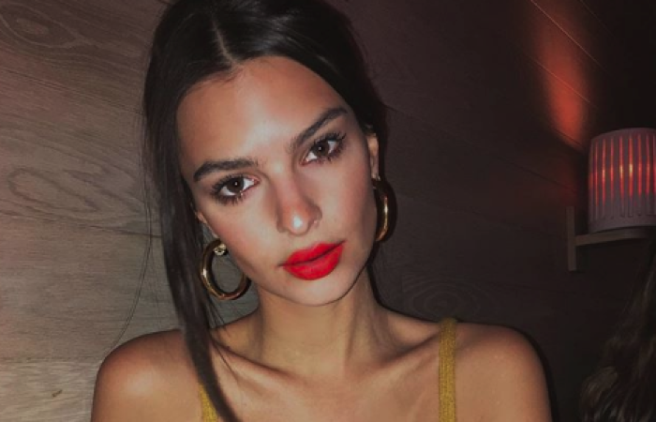 'A global bimbo' Emily Ratajkowski hits back at Piers Morgan after dig
Piers Morgan has been slammed by model and actress Emily Ratajkowski for questioning how she can be a feminist and a sexual being.
The Good Morning Britain co-hot and professional Twitter troll told viewers that he was confused by Emily's feminism after a video of her posing provocatively on a dinner table was released,
'Emily, writhing in spaghetti, she's what it's all about,' he stated, comparing Emily's provocative work to that of the more conservative Taylor Swift.
'Women, sort it out. We are confused,' he continued, demonstrating that he does not understand how a woman can believe in feminism while simultaneously being sexy.
Emily heard about his statements, and decided to help him out:
'I never said my love video was a feminist statement,' Emily clarified on Twitter.
'But now it's worth saying that telling women what to do with their bodies and sexuality is actually just classic sexism.'
'I can have opinions about feminism and also do sexy photo shoots, k thanks.'
I mean, how dare a woman believe in equality between the genders and showcase her body? The outrage… *eyeroll emoji*
If a man writhed semi-naked in spaghetti to promote male empowerment, feminists would mock him to humiliating death.
If you want equality, do the same to women who pull this stunt. https://t.co/KkwhgbmE1y

— Piers Morgan (@piersmorgan) December 7, 2017
Piers didn't stop there.
He later took to Twitter to say:
'I hope my daughter aspires to a more substantial feminist ideal than writhing semi-naked in spaghetti for publicity & Instagram likes.'
'If a man writhed semi-naked in spaghetti to promote male empowerment, feminists would mock him to humiliating death. If you want equality, do the same to women who pull this stunt.'