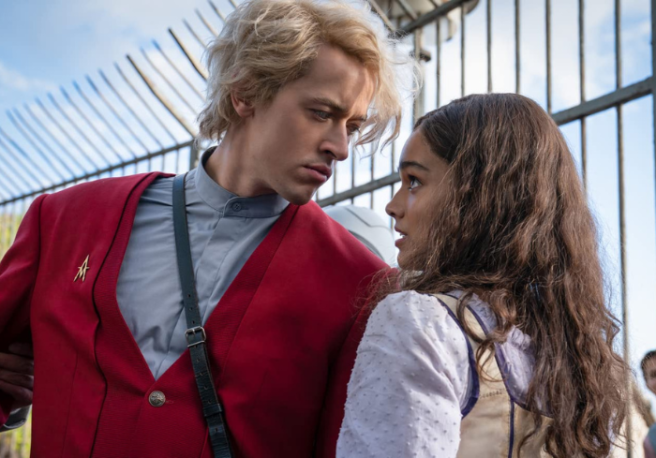 7 upcoming book-to-screen adaptations that we're so excited to see
As bookworms, nothing delights us more than when our favourite stories get adapted to either the big or small screen. It's always so exciting to see how the story will translate on screen, and it's also a fun opportunity to find out if the casting of your favourite characters will match the image you have had in your head while reading.
There have been some brilliant book-to-screen adaptations in recent years (Normal People, Harry Potter, Pride & Prejudice, to name a few), and thankfully, they just keep coming!
To celebrate the wonderful harmony of novels, TV and film, we have curated a list of some upcoming adaptations that we are most looking forward to. There is a whole mixture of genres in this list, as well as a great balance of TV series and movies, so we're certain there is something for everyone to enjoy:
The Seven Husbands of Evelyn Hugo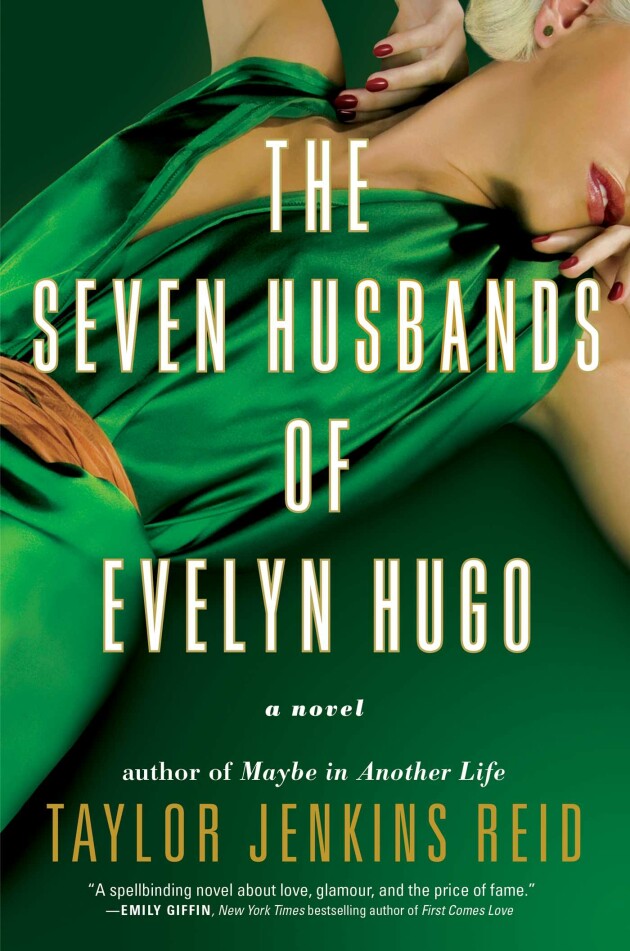 This bestselling novel by Taylor Jenkins Reid breathed new life with TikTok's 'BookTok' audience, and now it is getting its own adaptation! Netflix have bought the rights to turn The Seven Husbands of Evelyn Hugo into a film, and it was recently confirmed that Leslye Headland will be directing the movie, and Liz Tigelaar has written a script. In short, the novel spans the life of Hollywood actress Evelyn Hugo, as she opens up to journalist Monique and reveals shocking secrets that have never before made it to the public eye. We still have no details on casting for this one, but we're already excited for it!
The Tattooist of Auschwitz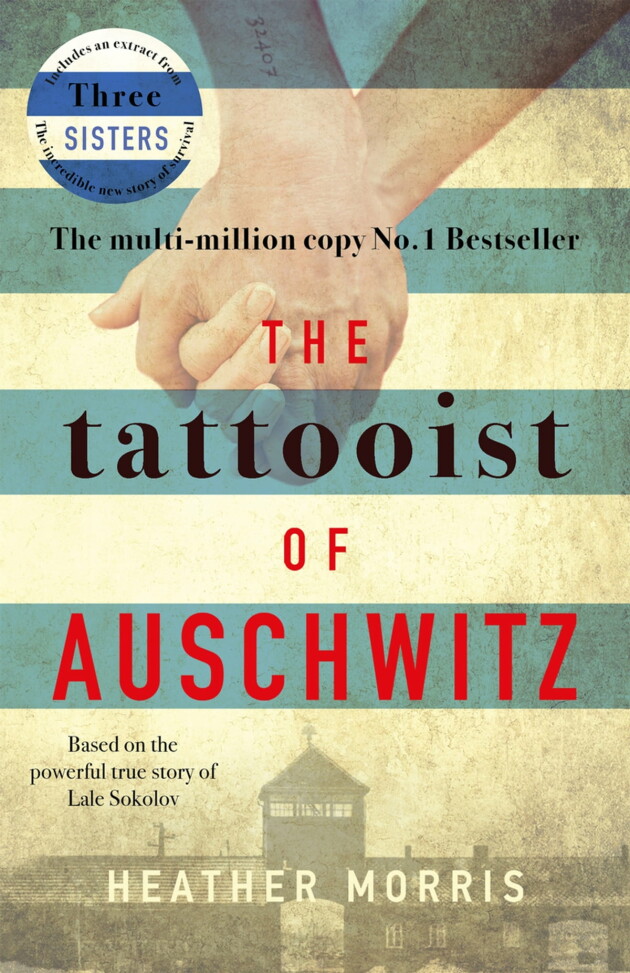 Based on true events, The Tattooist of Auschwitz found adoration with millions of readers after its release in 2018, and now, it will soon be coming to our screens. Heather Morris' novel has been made into a six-part TV series with Sky, and the great news is that the show has already been filmed! The series stars The Little Mermaid's Jonah Hauer-King as Lale Sokolov, a Slovakian Jew who is imprisoned at Auschwitz-Birkenau during the Second World War and is forced to tattoo ID numbers onto the arms of prisoners. There, he falls in love with a young woman named Gita (Anna Próchniak), and the pair try to keep their romance alive as their lives are constantly threatened. The series is set for release next year, and we're sure it will be an emotional watch!
It Ends With Us
This gripping novel from Colleen Hoover has exploded in popularity in recent years, and is still staying strong in book charts worldwide… so it's no wonder that we will soon have a screen adaptation of it! Unfortunately, filming of It Ends With Us is currently on pause due to the actors' strike in the United States, but we still have a lot of information to obsess over. Gossip Girl's Blake Lively has been cast as Lily Bloom, a young woman who is eager for a fresh start when she falls in love with a doctor named Ryle (Justin Baldoni). However, their romance runs far from smooth as Lily soon reconnects with her teenage love, Atlas (Brandon Sklenar), and also discovers more about Ryle's mysterious past. Hopefully it won't be long before this film arrives on our screens!
The Hunger Games: The Ballad of Songbirds and Snakes
It has been eight years since the final movie in The Hunger Games series premiered to the world, and now it's coming back with its long-awaited prequel! Author Suzanne Collins released The Ballad of Songbirds and Snakes in May 2020, and the rights to a film adaptation were quickly snapped up. The movie stars Tom Blyth as 18-year-old Coriolanus Snow, who, years before becoming president of Panem, was also a mentor for tributes in the 10th Hunger Games. Snow is put in charge of mentoring District 12's female tribute, Lucy Gray Baird (played by Rachel Zegler), but things soon take a dangerous turn when he develops feelings for her. A trailer has already been released for this one, and it is set to hit cinemas on November 17. Welcome back to the Games!
Romancing Mr Bridgerton
The Bridgerton novels have been a massive success with both readers and viewers alike, and so we're delighted that the adaptations are continuing! The third season of the hit Netflix show is due to follow the fourth book in the franchise, Romancing Mr Bridgerton. Known as Colin Bridgerton (Luke Newton) and Penelope Featherington's story, the plot will follow the pair as their will-they-won't-they frustrations finally come to a head. Will Penelope (Nicola Coughlan) finally get the happily ever after she's been dreaming of, or will Colin friendzone her forever? The launch date for Bridgerton season 3 is believed to be in December, and although we have yet to receive a trailer, Netflix have already treated us to a few stills from the season – it certainly looks amazing!
All The Light We Cannot See
Almost 10 years after it first hit our shelves, this award-winning novel is finally getting a screen adaptation! Netflix has created a four-episode long miniseries of All The Light We Cannot See, from acclaimed novelist Anthony Doerr. Stranger Things producer Shawn Levy is behind the adaptation, which sees Marie-Laure, a blind French girl, struggling to find her missing father (Mark Ruffalo) in the depths of the Second World War. On her journey, Marie-Laure forms an unlikely friendship with a young Nazi soldier (Louis Hofmann) who has a skill for intercepting illegal radio broadcasts. Netflix have already shared an official trailer for the series, with a release date confirmed for November 2.
Shelter
For the past few years now, crime writer Harlan Coben has had some of his most thrilling novels turned into gripping screen adaptations. In the past, the author has struck up deals with Netflix to produce the likes of The Stranger and Stay Close, featuring stars such as Richard Armitage and Siobhan Finneran. Now, it's Prime Video's turn to adapt Coben's first-ever young adult novel, Shelter. In short, the story follows teenager Mickey Bolitar (Jaden Michael), who is trying to cope with all of the changes in his life – his mother in rehab, his dead father, his annoying aunt, and his new school in New Jersey. However, when a mysterious old woman tells him that his father is still alive, Mickey begins to doubt everything he knows. Shelter debuts next month on August 18, and we can't wait to watch it!