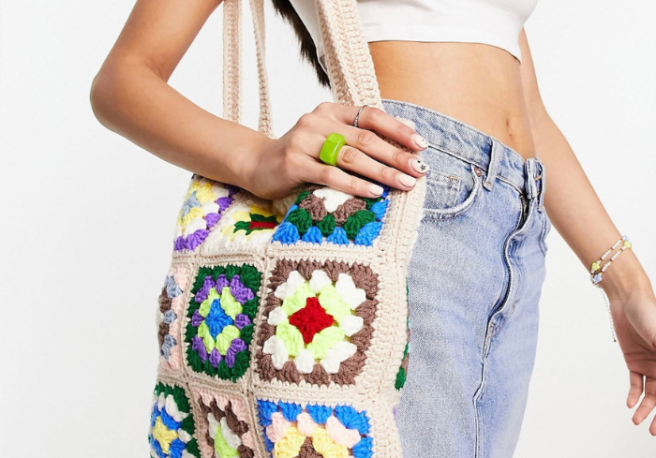 6 glam handbags to cover every occasion on your summer holiday
The cold, dreaded winter is finally over and we can finally see the first signs of summer on the way. We can practically hear the sound of the sea calling our name!
Even though we are extremely excited for the summer holidays to officially arrive, it does have us in a little bit of a panic – it has crept around so quickly, and we couldn't be less prepared.
It won't be long before we're going on trips to the seaside and jetting off abroad, and yet our wardrobes aren't well-equipped for the occasion. In particular, we're in desperate need of some brand-spanking new handbags for the summer holidays.
If you're in the same position as us and you're looking for some amazing bag inspo, then we've got you covered!
Below, we have picked out some incredible bag selections, with each one catered for a specific holiday need. Whether it be a day by the pool or a night out partying, these bags will go perfectly with every outfit:
River Island monogram embossed backpack (RRP €52)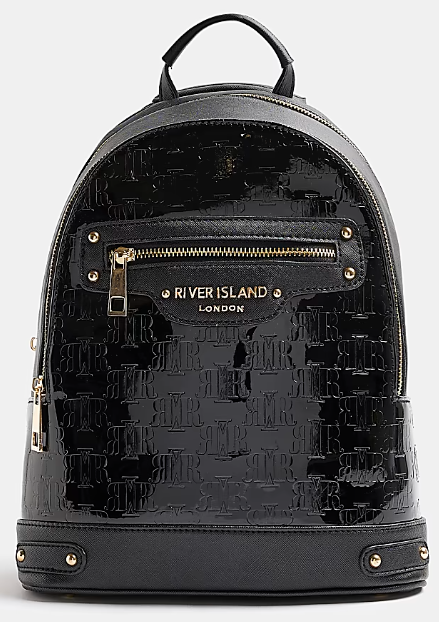 First thing's first, you're going to need the ideal carry-on bag for the airport! If you're travelling with hold luggage, then this backpack from River Island will easily hold everything you need to get you through the departure lounge. Not only is it super stylish, but there are plenty of pockets to keep all of those within-reach items stored. Available to buy here.
Accessorize contrast straw bucket bag with detailled strap (RRP €43.99)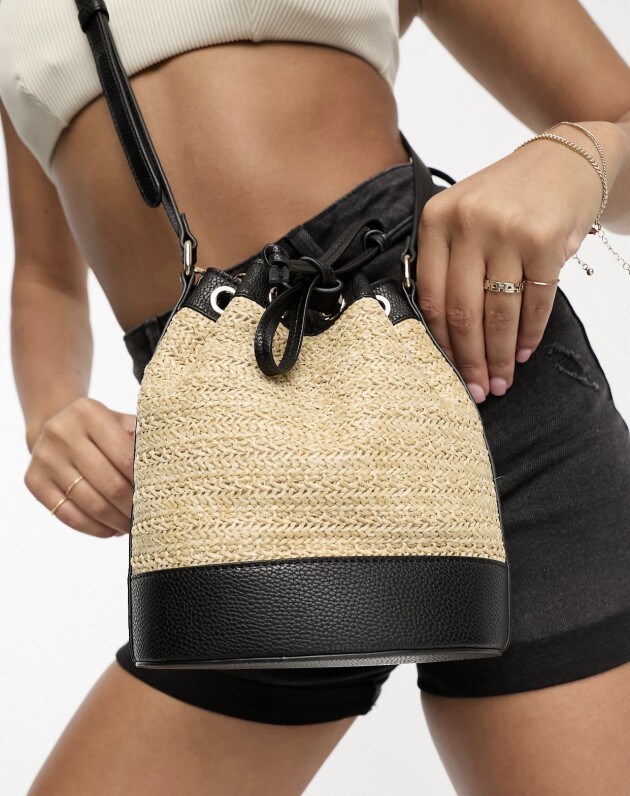 Once you've arrived at your destination, you will probably want to do some exploring, right? Well, this Accessorize bag is the one for you! The straw fabric gives it an instant holiday vibe, and the crossbody strap means that you won't have to worry about any items getting lost. It's the perfect daytime bag! Available to purchase here.
ASOS DESIGN crossbody bag with adjustable chain strap and triangle hardware (RRP €21.99)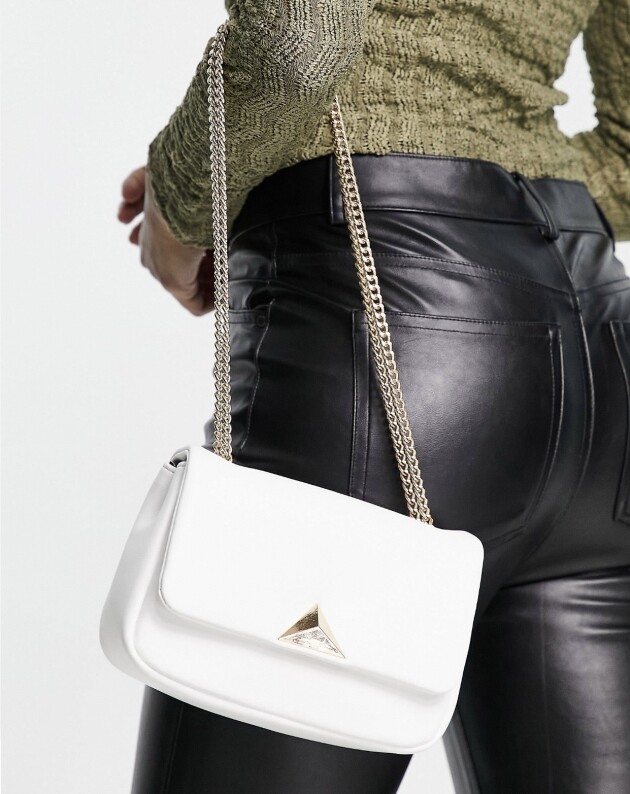 If you're a party person, then you're undoubtedly looking forward to having a few nights out on the town! So, look no further than this amazing bag from ASOS. This one is just big enough to hold all of your essentials. It is also featured in several other colours, meaning that you'll definitely be able to find one to match every outfit. Whether you're going for a fancy dinner or out to a club, do it in style. Available to buy here.
Next Paper Straw Shoulder Bag (RRP €40.50)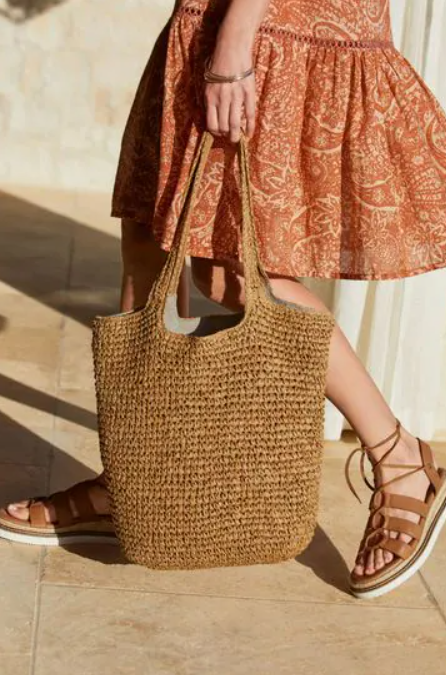 If you're looking for the perfect bag for a day at the beach, then this is the one for you! It's always a struggle to find a shoulder bag that looks holiday-esque and will also fit everything you need… but this is the one! Grab your beach towels, snacks, sunglasses and sunhat, and carry them effortlessly. Available to purchase here.
Daisy Street patterned crochet tote bag (RRP €33.99)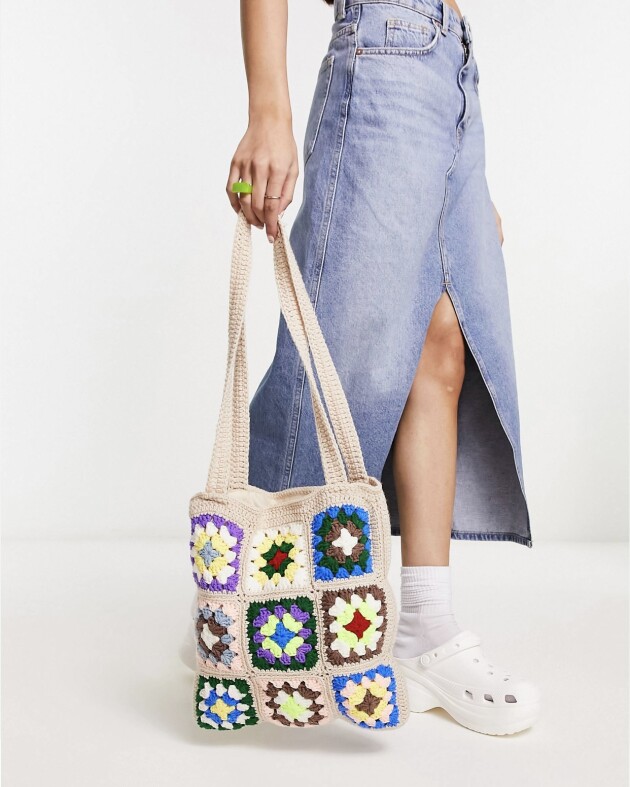 We can't lie, we fell in love with this tote bag as soon as we saw it! These have become a trend in recent years, especially as a great alternative to using plastic bags. This crocheted tote is absolutely adorable, and we're obsessed with the bright pattern on it. For lighter trips, this is perfect to take down to the pool with you, or to pick up a few things in the local supermarket. Available to buy here.
ASOS DESIGN quilted chain detail bum bag (RRP €26.99)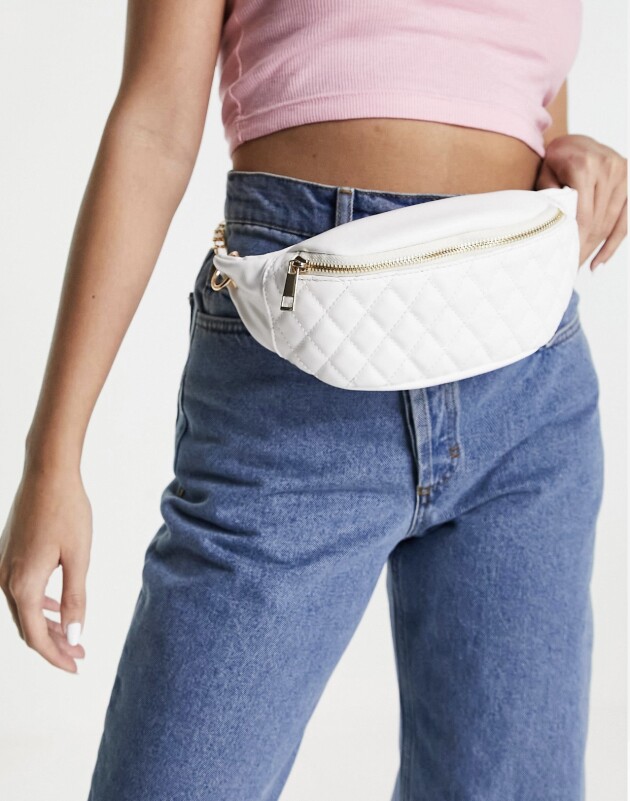 Lastly, we couldn't list our go-to summer bags without including a bum bag! These have become a staple for holiday goers, especially if you're going to a concert or festival during your trip away. This one from ASOS will keep essentials like your phone, ID and cash safe, and it also comes in an array of spectacular colours! Available to purchase here.