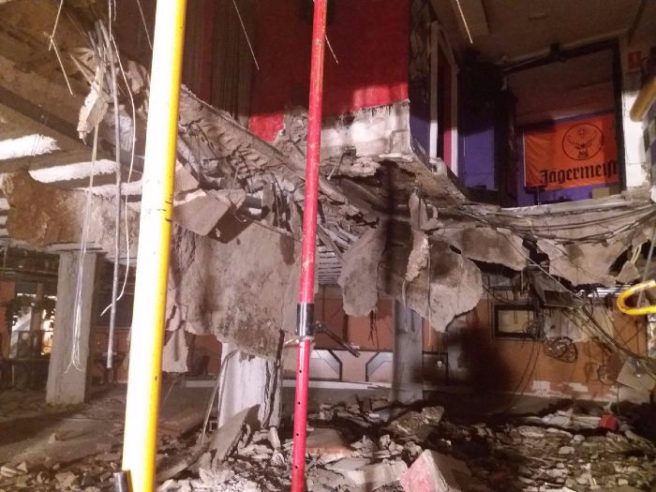 22 people suffer injuries after Tenerife nightclub floor collapses
22 people have been injured after plummeting to the basement of a nightclub in Tenerife when its dancefloor collapsed in the early hours of Sunday morning.
Emergency services were quickly alerted about the incident and the wounded club-goers where rushed to a nearby hospital, with some suffering broken bones and leg fractures.
Roof collapse at Club in tenerife #tenerife pic.twitter.com/uBC9EcDpzY

— Paul (@onthatB0MBSHELL) November 26, 2017
According to reports, the horrific incident happened at the Butterfly Disco Pub located in Play de Las Americas – a resort that is known to be popular among young Irish holiday-makers.
After arriving on the scene shortly after 2.30am, firefighters remained that the nightclub until 6am this morning searching for anyone who may have been trapped beneath the rubble.
22 clubbers injured as dancefloor collapses in Tenerife bar https://t.co/upHoSWs9JB pic.twitter.com/BUpwhuWLQW

— BBC Newsbeat (@BBCNewsbeat) November 26, 2017
According to The Irish Sun, a spokesman for a local emergency services coordination centre said: "We received an alert that the floor of a disco had given way in an area of approximately four square metres."
"After collapsing, the people who were inside plunged about a floor's height into the basement."
It is not yet known whether any Irish national were injured during the collapse.
Feature Image: ITV News