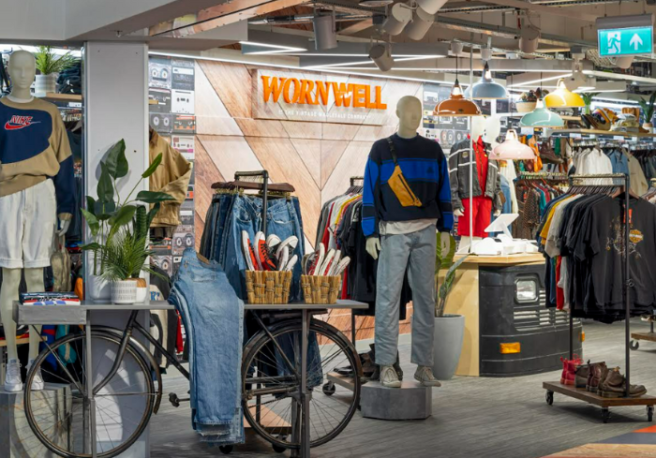 WornWell Vintage Company set to launch in Mary Street Penneys
Calling all lovers of vintage fashion and sustainable shoppers, Penneys will be launching a vintage clothing section of one-off items in their Mary Street branch.
Following the success of previous concessions in Primark's Birmingham High Street store, Manchester Market Street, Bristol, Cardiff and Oxford Street East, Primark is continuing their partnership with the Vintage Wholesale Company, an independent vintage clothing business.
The latest concession and their first in Ireland, will open today, Friday, April 28, in its flagship, Penneys Mary Street, under the brand WornWell by the Vintage Wholesale Company.
WornWell by the Vintage Wholesale Company will be offering vintage and one-of-a-kind pieces, allowing Penneys customers to shop one off pieces alongside Penneys favourites.
Penneys customers can shop branded and non-branded vintage and one-off items of clothing, giving them access to vintage and new, at affordable prices, all under the one roof.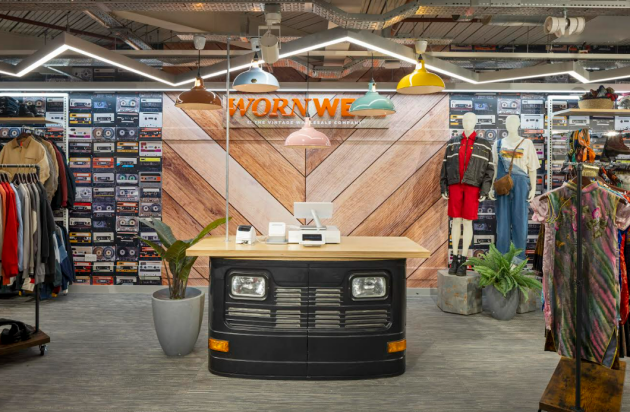 There will be stock of 70s, 80s and 90s trends including denim jumpsuits and shirts, spaghetti tops, printed sweaters, puffa jackets and printed pattern shirts, so there really is something for everyone.
With brands such as Tommy Hilfiger, Nike, Converse, Levi, and Dr. Martens, each and every piece is unique, making for an exciting shopping experience.
The Vintage Wholesale Company supplies quality, used clothing in the UK and Europe and sources the best vintage treasures from around the world. It also runs Poorboy, an established vintage and second-hand clothing boutique based in Hull, Northern England.
Mary Street store already includes a Nails Beauty Studio and a food offering with the delicious Scrumdiddlys, so you really can spend the day there and treat yourself!
Head of Innovation and Future Trends at Primark, Jermaine Lapwood, released a statement on the launching of the pre-loved clothing concession, stating, "We're very excited to open our first vintage concession in Dublin following on from the success of the previous five UK stores".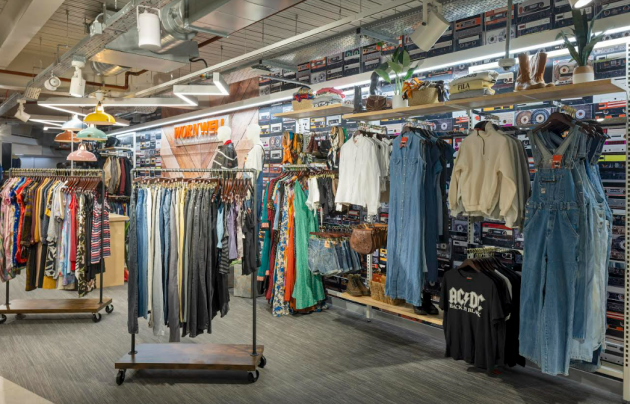 "Vintage clothing has increased in popularity over the last few years, and we know that our customers love creating unique looks by mixing old fashion with new. This concession will be the nostalgic bridge between generations, bringing curated retro fashion at great value".
Riccardo Seaton, the Director of WornWell by the Vintage Wholesale Company, explained, "We are delighted to be opening WornWell by the Vintage Wholesale Company at Penneys Mary St. We take great pride in sourcing high quality vintage clothing from around the world, and we're excited to expand our business and offer once-off pieces of timeless fashion to customers in Ireland".
"Each item is unique. We want to inspire our customers to express their individuality and discover a love of vintage through wearing our clothes".
The WornWell by the Vintage Wholesale Company concession opens in Penneys Mary Street, Friday, April 28.