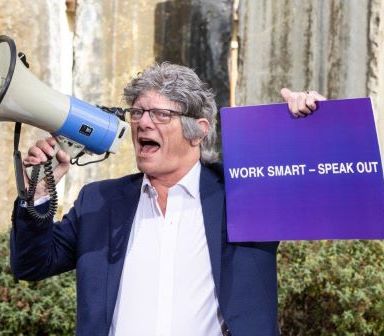 'Work Smart – Speak Out!' Zero tolerance anti-bullying campaign launched
'Night Time Talk with Niall Boylan' is calling on employers and employees in Ireland to join the 'Work Smart – Speak Out' campaign, fighting back against workplace bullying and encouraging listeners to speak out. Ireland's Classic Hits Radio has carried out a survey which revealed that over half (57%) of Irish workers have experienced bullying in the workplace.
Commenting on the survey results, Niall Boylan said: "No person should live in fear of going to work. No one should be forced into a position where they have to choose their job over their mental wellbeing. Unfortunately, this is the reality for so many people in Ireland who are victims of workplace bullying."
"We are encouraging our listeners to share their stories and receive expert advice. Workplace bullying has become a widespread issue across all sectors of the workforce; administrative roles, hospitals, bus drivers, construction, kitchens, manufacturing and it needs to stop", Niall continued.
In response to the bullying crisis in Ireland, Night Time Talk with Niall Boylan is set to host a four-show panel discussion on the issue. The four consecutive programmes will air from Monday, 6th – 9th November from 9pm. Over the four programmes, Niall will be hosting a panel of experts across multiple fields, including: Clinical Psychotherapist, Stephanie Regan; Michelle Moran, Employment Law Solicitor; Mary Cullen, Insight HR; Nicholas Patrick Nally volunteer with the Samaritans; John Kenny spiritual healer from Healing House; Anne Brannick Relationship Mentor; Sinead Brady Career and Coaching Psychologist and Relationship Mentor, Aoife Ryan.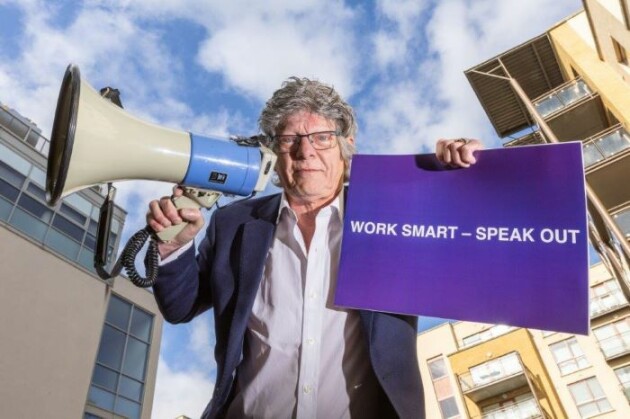 Of those surveyed that stated they had been bullied in the work place:
Eight out of ten (81%) stated that the bullying happened during office hours
Of the 57% stating they had personally experienced bullying four out of every ten were aged between 46 – 60 years with one in ten aged between 26-34 and almost a third between (28%) aged 35 – 45
Three quarters stated that they dread going to work for fear of being bullied
Over two thirds (68%) of victims said nothing was done after they reported the incident to their HR department
One out of every five bullied admitted that they would call in sick rather than suffer workplace bullying
Over half of those surveyed reported sleep disturbance, depression, and anxiety as a result of being bullied in the workplace
Two out of every five victims of workplace bullying are forced to leave their job as a result of the bullying. Ireland's Classic Hits Radio listener, 'Siobhan'* experienced continuous bullying by a senior member of staff, forcing her to quit her job and pursue another career path.
"The toxic situation between myself and the other staff member had reached a point where the stress and fear was no longer worth the cost to my well-being", Siobhan said.
"As the months passed, the emotional and psychological scars grew deeper. My family and friends began to witness a stark transformation in me as my confidence disappeared and I became a shell of my former self. I stopped socialising, couldn't sleep and my work began to suffer. It was then that I recognised that I was in fact being bullied and it was time to take action. Escaping the situation wasn't merely an escape from adversity; it was an empowering step towards reclaiming happiness, mental health and self-worth. Prioritising my well-being and accepting and rectifying the situation I was in is what led me to finally pursue my true passion. I now run my own business where I will never let my employees experience what I went through", Siobhan continued.
Ireland's Classic Hits Radio are leading the 'Work Smart – Speak Out' movement to protect workers against workplace bullying and encourage other employers to do the same. 'Work Smart – Speak Out' encourages victims and witnesses of bullying to have their voice heard and hopefully protect others. Participating employers are expected to work towards a safer working environment, making their employees safer and to implement a zero tolerance for bullying,
If you are a victim of workplace bullying and in need of expert advice or wish to share your story, you can contact the show by emailing niallboylanshow@classichits.ie or calling 0818 942 105. No one should have to suffer in silence.
Night Time Talk with Niall Boylan is broadcast every Monday through to Thursday on Ireland's Classic Hits Radio from 9pm-1am, providing listeners with breakthrough stories from real people with real lives.
Need support? Call 116 123 to speak to a Samaritan.