Trump Education Department sued by sexual assault support groups
A number of women's rights groups have sued the Trump administration for introducing policies that they believe violate the rights of sexual assault survivors.
In particular, the groups believe that women who are the victims of sexual assault on college campuses are targeted by the legislation.
During the Obama era, campus sexual assault guidances were a part of a policy known as Title IX of the Education Amendments, which protect against gender discrimination in education.
The title says that colleges must have procedures in place to deal with allegations of sexual assault and rape.
Trump's Education Secretary Betsy DeVos announced intentions to reform the title in September 2017,
'One rape is one too many. One assault is one too many. One person denied due process is one too many, ' she said at the time.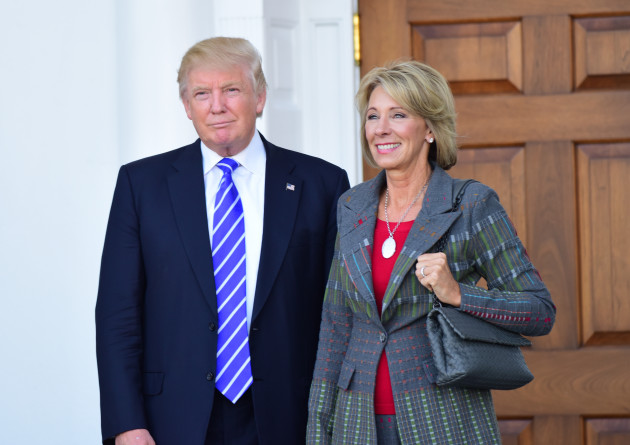 'If everything is harassment, then nothing is.'
DeVos repealed the recommendation that universities resolve sexual assault claims within 60 days. She also made the standard of evidence required stricter.
The removal of these guidelines from the bill is what has led to the Department being sued by groups The Victims Rights Law Centre, Equal Rights Advocates, and SurvJustice.
'We've seen a silencing effect in the most critical time of year, which is the fall,' SurvJustice founder Laura Dunn told The Independent.
Dunn refers to a time known as the red zone, when sexual assault reports are at an all-time high.
This year, there was a decrease in reports, but Dunn feels that this is due to the revoked Title, meaning that there are less reported assaults, rather than less assaults.
'We definitely saw a detrimental effect and we know why,' Dunn told The Independent.
'It was the intent of the Trump administration to curtail survivors.'