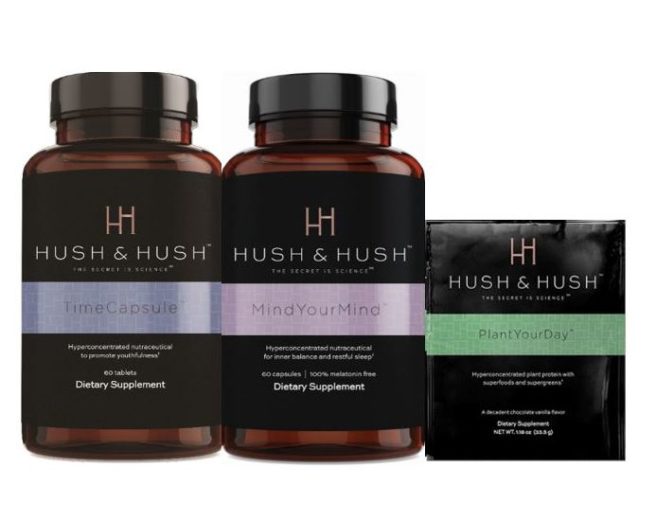 Win a Hush and Hush goodie bag worth €150 for you and a friend!
Hush and Hush are a luxury nutraceuticals brand from the founders of IMAGE Skincare. The brand's main purpose is to fuel the body with the right nutrients, minerals, and Clean Clinical Vitamins™, which you'll find in each product, to help mitigate the effects of ageing to live younger, longer.
We have two gorgeous Hush and Hush goodie bags worth over €150 for you and a friend. Each goodie bag will include:
-The TimeCapsule – Reverses the signs of ageing and prevents future damage for a younger, healthier looking you.
-Mind your Mind – Instilling a state of calmness and peacefulness is step one towards a good night's sleep. This enriched nutraceutical quiets your mind, body and soul.
-Plant your Day – For anyone who wants a daily dose of protein, fibre and long-lasting energy without the midday crash in a plant sourced formula. Protein is essential for a healthy diet but those who follow a vegan or vegetarian diet can sometimes be void of proper amounts.
To be in with a chance of winning, just enter your details below.
This competition is now closed.
Congratulations to Marian Dempsy who has won the Hush & Hush goodie bag, and one for her friend too. Well done Marian, we have sent you an email. Thank you to everyone who entered Sx