Win a FUJIFILM INSTAX Mini Li-Play

FUJIFILM have officially launched the INSTAX Mini Li-Play – the smallest and lightest INSTAX product on the market. This sleek hybrid instant camera offers much more than an instant print. The Mini Li-Play offers a digital camera as well as an instant camera and is the first instant camera to fully embrace sound, making it FUJIFILM's most playful cameral yet.
INSTAX Mini LiPlay has the ability to record audio via a dedicated sound button located on the front of the camera. The audio clip is converted into a QR code, which is printed onto the INSTAX print in a location of your choice! The audio can then be played on any type of smartphone – a unique way to share messages with family and friends.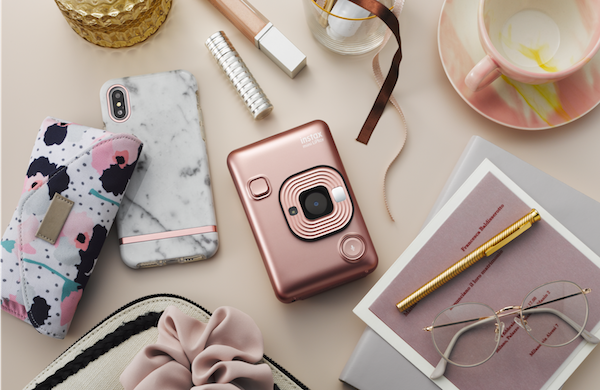 The camera has a built-in memory for 45 images, but with a microSD card slot that will allow you to store thousands of images. The user can also shoot images on their smart phone and then transfer them to the INSTAX Mini Li-Play for instant printing – all done via Bluetooth.
The Mini Li-Play comes in three gorgeous colours; Stone While, Elegant Black and Blush Gold. We've teamed up with FUJIFILM to give you the chance to get your hands on the smallest and lightest INSTAX product on the market. If you'd like to win the INSTAX Mini Li-Play, just fill in your details below. Good luck x
 This competition is now closed, congratulations Maire Fitzgerald, we have sent you an email x