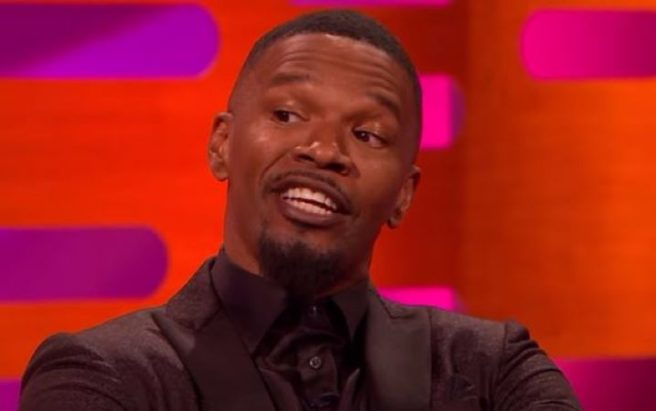 When Kanye met Jamie: YouTube is obsessed with Mr Foxx's impression
If there's one thing Graham Norton is renowned for, it's his ability to get the best out of his guests.
And if his recent interview with Jamie Foxx is anything to go by, it still works an absolute charm.
While appearing alongside Dame Judy Dench, Kristen Wiig and Steve Carell, Jamie Fox was encouraged to share his memory of his first encounter with Kanye West.
In front of a rapt audience, Jamie went the whole nine yards… despite the fact the actor has had to share it countless times before.
And from admitting he initially hadn't a notion who Kanye was to perfectly imitating the rapper's voice, Jamie's story of his dud review of Slow Jamz was perfect 'Big Red Chair' fodder.
We'll let Jamie take it from here…