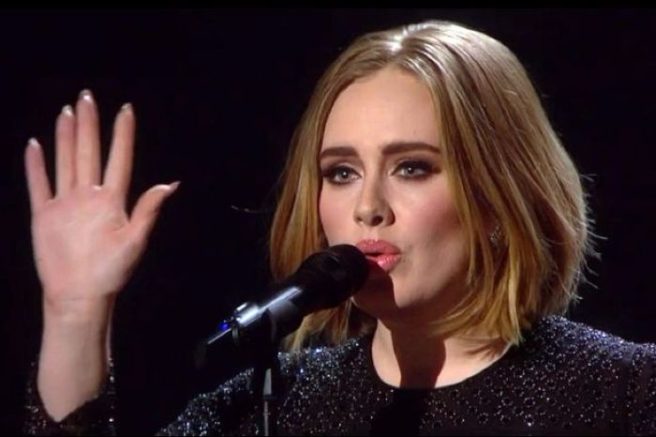 'What the f*ck did you come for?' Adele lets rip at Melbourne gig
When Adele sings, you stop and listen.
And when she lets rip at you, you definitely take heed… as one security guard at her recent Melbourne show learned.
In footage which is doing the rounds on Twitter today, the London-born singer interrupts her performance to tell a security guard to rein in the orders he was giving her audience.
"Excuse me sir," she said. "I know you work here but can you please stop telling people to sit down?"
Adele telling security to stop telling people to sit down. Isn't she the best! #AdeleMelbourne #adelelive2017 pic.twitter.com/jNQ1tE9eRE

— daydreamer (@Adelefaans) March 19, 2017
Reminding him that her fans were entitled to stand up and dance if they wanted, she added: "This is a music show, if people can't see then they can stand up. And if you're moaning about people dancing, then what the f*ck did you come to a show for?"
"If I see one more person being told to sit down, then I swear to God…" she added as the crowd cheered her on.
Unfortunately not everyone is with Adele on this one, with numerous Twitters users criticising the singer for unnecessarily embarrassing the guard.
"Great to see #Adele belittling and embarrassing a security guard for just doing his job," wrote one.
"B*llocks. If you want to dance go to a dance hall, not a concert. A seat is exactly what it says, a seat!" added another,
Hmmm…