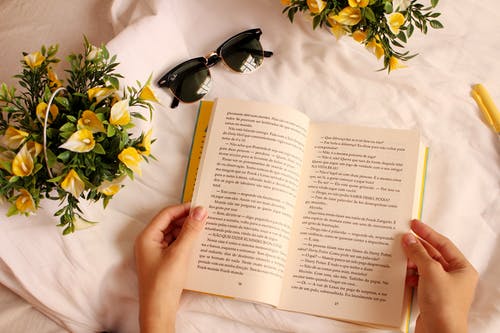 We've got your bank holiday reading sorted
There is no better time than a Bank holiday weekend to sit yourself down with a book and a cup of tea.
I don't know about anyone else, but my 'To Be Read' list has been getting out of control recently with all the amazing new releases out in the last while. But this Bank holiday has been pretty cold and there's not been much to do, so I will definitely be taking this afternoon to curl up with a book (or three) and lose myself in between the pages.
Check out our list below of our favourite recent releases and take your pick to curl up with this afternoon. Happy reading!
'Madam' by Phoebe Wynne (Quercus)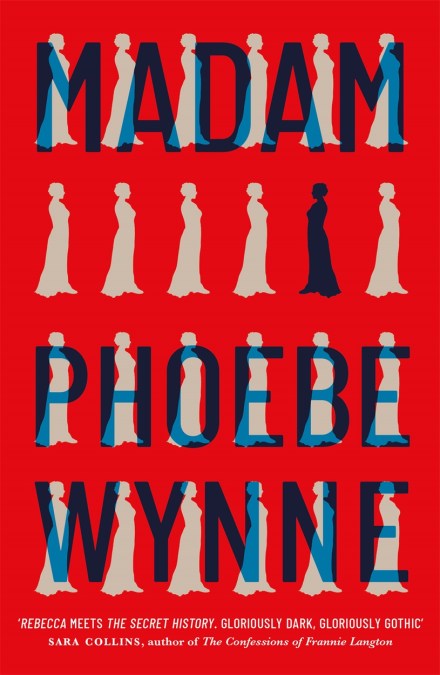 For 150 years, Caldonbrae Hall has loomed high above the Scottish cliffs as a beacon of excellence in the ancestral castle of Lord William Hope. A boarding school for girls, it promises that its pupils will emerge 'resilient and ready to serve society'.
Into its illustrious midst steps Rose Christie, a 26-year-old Classics teacher and new head of department. Rose is overwhelmed by the institution: its arcane traditions, unrivalled prestige, and terrifyingly cool, vindictive students. Her classroom becomes her haven, where the stories of fearless women from ancient Greek and Roman history ignite the curiosity of the girls she teaches and, unknowingly, the suspicions of the powers that be.
But as Rose uncovers the darkness that beats at the very heart of Caldonbrae, the lines between myth and reality grow ever more blurred. It will be up to Rose – and the fierce young women she has come to love – to find a way to escape the fate the school has in store for them, before it is too late.
Buy here.
'Love Letters of Kings and Queens' by Daniel Smith (Quercus)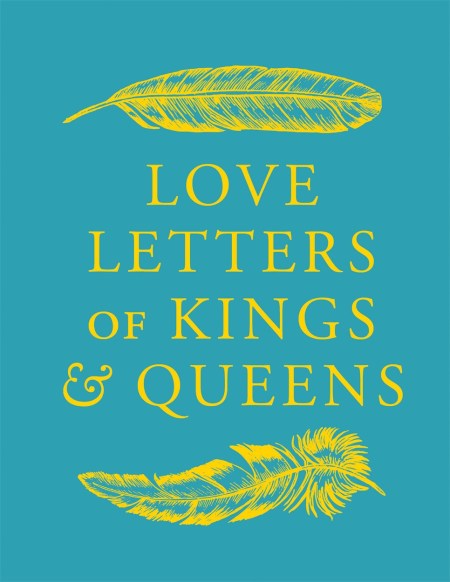 From Henry VIII's lovelorn notes to Anne Boleyn and George IV's impassioned notes to his secret wife, to Queen Victoria's tender letters to Prince Albert and Edward VIII's extraordinary correspondence with Wallis Simpson – these letters depict romantic love from its budding passion to the comfort and understanding of a long union (and occasionally beyond to resentment and recrimination), all set against the background of great affairs of state, wars and the strictures of royal duty.
Here is a chance to glimpse behind the pomp and ceremony, the carefully curated images of royal splendour and decorum, to see the passions, hopes, jealousies and loneliness of kings and queens throughout history. By turns tender, moving, heartfelt and warm (and sporadically scandalous and outrageous too), these are the private messages between people in love. Yet they are also correspondence between the rulers of nations, whose actions (and passions) changed the course of history, for good and bad.
Buy here.
'The Art of Falling' by Danielle McLaughlin (Hachette)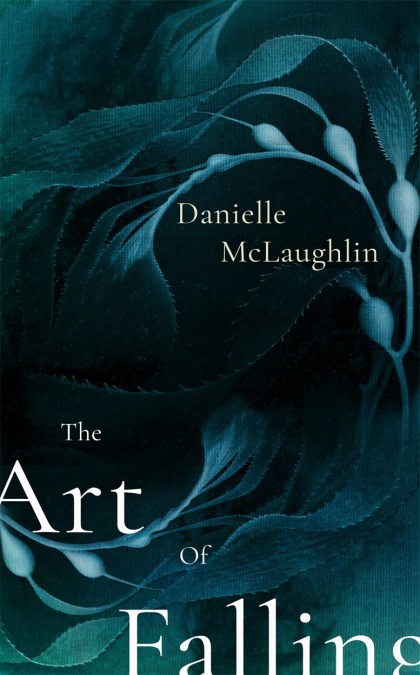 Nessa McCormack's marriage is coming back together again after her husband's affair. She is excited to be in charge of a retrospective art exhibit for one of Ireland's most beloved and enigmatic artists, the late sculptor Robert Locke. But the arrival of two outsiders imperils both her personal and professional worlds: a chance encounter with an old friend threatens to expose a betrayal Nessa thought she had long put behind her, and at work, an odd woman comes forward claiming to be the true creator of Robert Locke's most famous work, The Chalk Sculpture.
As Nessa finds the past intruding on the present, she must decide whether she can continue to live a lie – or whether she's ready to face the consequences once everything is out in the open. In this gripping debut, Danielle McLaughlin reveals profound truths about love, power, and the secrets that rule us.
Buy here.
'The Deception of Harriet Fleet' by Helen Scarlett (Quercus)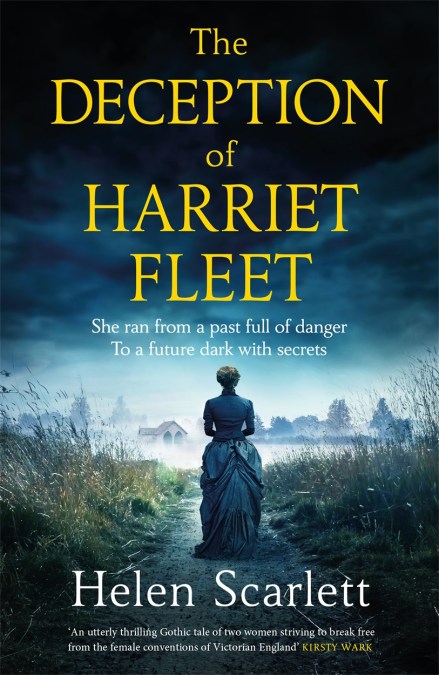 Dark and brimming with suspense, an atmospheric Victorian chiller set in brooding County Durham for fans of Stacey Halls and Laura Purcell
1871. An age of discovery and progress. But for the Wainwright family, residents of the gloomy Teesbank Hall in County Durham the secrets of the past continue to overshadow their lives.
Harriet would not have taken the job of governess in such a remote place unless she wanted to hide from something or someone. Her charge is Eleanor, the daughter of the house, a fiercely bright eighteen-year-old, tortured by demons and feared by relations and staff alike. But it soon becomes apparent that Harriet is not there to teach Eleanor, but rather to monitor her erratic and dangerous behaviour – to spy on her.
Worn down by Eleanor's unpredictable hostility, Harriet soon finds herself embroiled in Eleanor's obsession – the Wainwright's dark, tragic history. As family secrets are unearthed, Harriet's own begin to haunt her and she becomes convinced that ghosts from the past are determined to reveal her shameful story.
For Harriet, like Eleanor, is plagued by deception and untruths.
Buy here.
'The Prophets' by Robert Jones Jr. (Quercus)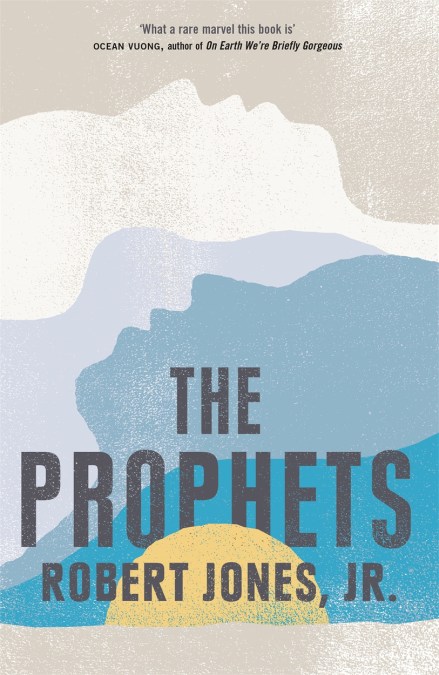 In this blinding debut, Robert Jones Jr. blends the lyricism of Toni Morrison with the vivid prose of Zora Neale Hurston to characterise the forceful, enduring bond of love, and what happens when brutality threatens the purest form of serenity.
The Halifax plantation is known as Empty by the slaves who work it under the pitiless gaze of its overseers and its owner, Massa Paul. Two young enslaved men, Samuel and Isaiah dwell among the animals they keep in the barn, helping out in the fields when their day is done. But the barn is their haven, a space of radiance and love – away from the blistering sun and the cruelty of the toubabs – where they can be alone together.
But, Amos – a fellow slave – has begun to direct suspicion towards the two men and their refusal to bend. Their flickering glances, unspoken words and wilful intention, revealing a truth that threatens to rock the stability of the plantation. And preaching the words of Massa Paul's gospel, he betrays them.
Buy here.
'The Rose Code' by Kate Quinn (Harper Collins)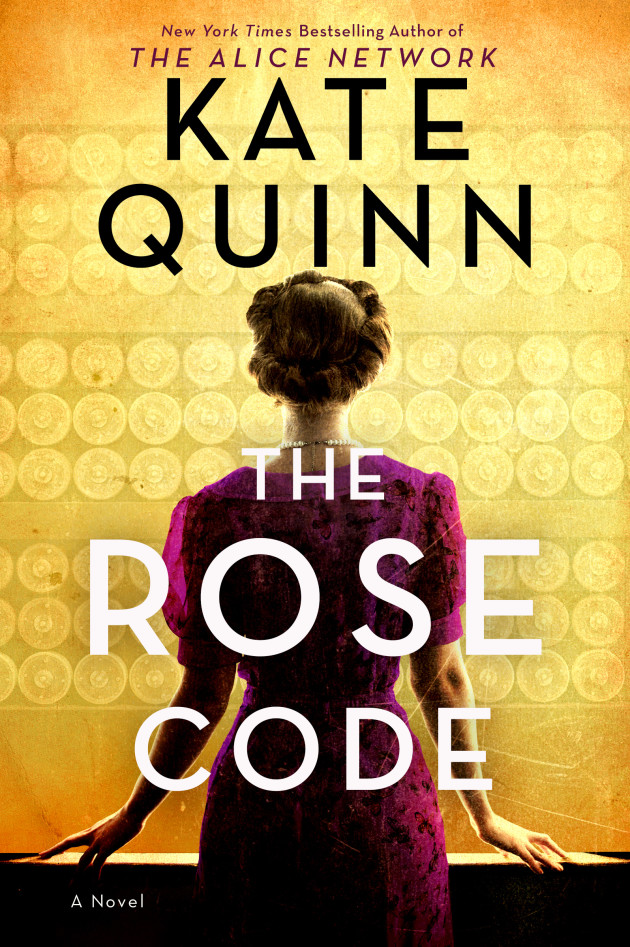 1940, Bletchley Park, Buckinghamshire.

Three very different women are recruited to the mysterious Bletchley Park, where the best minds in Britain train to break German military codes.

Vivacious debutante Osla has the dashing Prince Philip of Greece sending her roses – but she burns to prove herself as more than a society girl, working to translate decoded enemy secrets. Self-made Mab masters the legendary codebreaking machines as she conceals old wounds and the poverty of her East-End London upbringing. And shy local girl Beth is the outsider who trains as one of the Park's few female cryptanalysts.

1947, London.

Seven years after they first meet, on the eve of the royal wedding between Princess Elizabeth and Prince Philip, disaster threatens. Osla, Mab and Beth are estranged, their friendship torn apart by secrets and betrayal. Yet now they must race against the clock to crack one final code together, before it's too late, for them and for their country.
Buy here.
'Plain Bad Heroines' by Emily M. Danforth (Borough Press)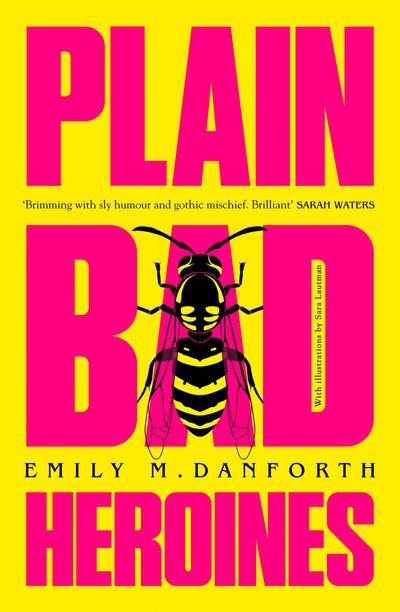 Brookhants School for Girls: Infamous site of a series of tragic deaths over a hundred years ago. Soon to be the subject of a controversial horror movie about the rumoured 'Brookhants' curse':
In the early 1900's, Brookhants' students Flo and Clara fell madly in love, brought together by their obsession for a scandalous memoir.
A few months later they were found dead in the woods, after a horrific wasp attack, the book lying next to their intertwined bodies.
Three more grisly deaths followed before the school was forced to close.
Now, the school's doors are open once more. But as the crew of glamorous young actresses assemble to start filming, past and present begin to blur. And soon it's impossible to tell quite where the curse ends and Hollywood begins…
Buy here.
'An Inconvenient Woman' by Stéphanie Buelens (Quercus)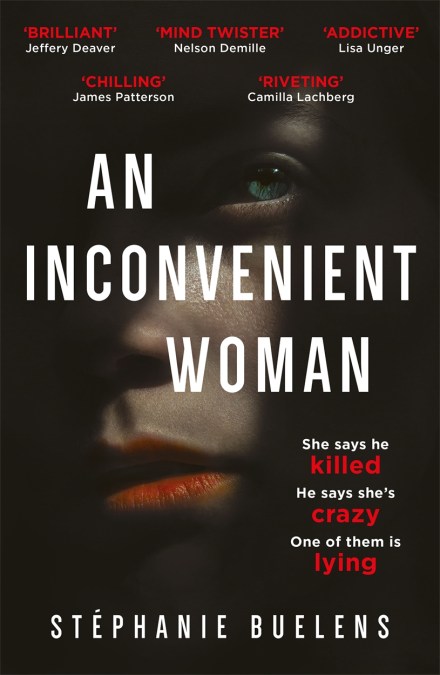 She says he is a killer. He says she is delusional. Somebody is lying.
When Claire Fontaine learns that her ex-husband Simon is marrying again, to a woman with a teenage daughter, her blood runs cold. She is sure that years ago Simon molested her own daughter and was responsible for her mysterious death. She can't let him get away with it a second time. Vandalism, harassment; whatever it takes, Claire will expose him.
Simon doesn't know where Claire got this delusion from; her daughter's death was ruled a suicide, but she has always blamed herself – is she just lashing out? Wanting to protect his new fiancee, he hires Sloane Wilson, an ex-cop turned 'sin-eater', whose job it is to handle delicate cases without getting the police involved, to get Claire off his back.
Sloane must navigate the wreckage of Claire and Simon's marriage to discover the truth. Two people with conflicting stories and a whole lot of reasons to want to hurt each other. Is she crazy or is he manipulative? And can Sloane stay clear-headed enough to figure it out?
Buy here.
'The Betrayals' by Bridget Collins (Borough Press)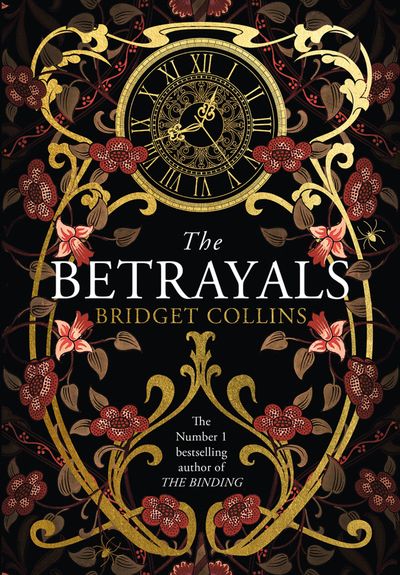 At Montverre, an exclusive academy tucked away in the mountains, the best and brightest are trained for excellence in the grand jeu: an arcane and mysterious contest. Léo Martin was once a student there, but lost his passion for the grand jeu following a violent tragedy. Now he returns in disgrace, exiled to his old place of learning with his political career in tatters.

Montverre has changed since he studied there, even allowing a woman, Claire Dryden, to serve in the grand jeu's highest office of Magister Ludi. When Léo first sees Claire he senses an odd connection with her, though he's sure they have never met before.

Both Léo and Claire have built their lives on lies. And as the legendary Midsummer Game, the climax of the year, draws closer, secrets are whispering in the walls…
Buy here.
'A Ghost in the Throat' by Doireann Ní Ghríofa (Tramp Press)
When we first met, I was a child, and she had been dead for centuries.
I am eleven, a dark-haired child given to staring out window … Her voice makes it 1773, a fine day in May, and puts English soldiers crouching in ambush; I add ditch-water to drench their knees. Their muskets point towards a young man who is falling from his saddle in slow, slow motion. A woman hurries in and kneels over him, her voice rising in an antique formula of breath and syllable the teacher calls a caoineadh, a keen to lament the dead.'
A true original, this stunning prose debut by Doireann Ní Ghríofa weaves two stories together. In the 1700s, an Irish noblewoman, on discovering her husband has been murdered, drinks handfuls of his blood and composes an extraordinary poem that reaches across the centuries to another poet. In the present day, a young mother narrowly avoids tragedy in her own life. On encountering the poem, she becomes obsessed with finding out the rest of the story.
Buy here.
'Olive' by Emma Gannon (Harper Collins)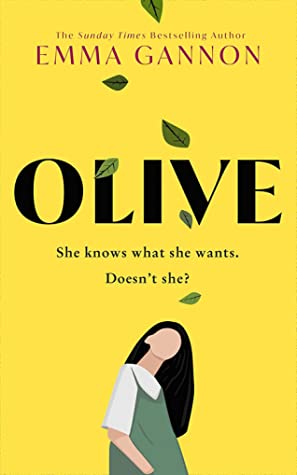 Olive and her friends have shared every milestone.
From first loves and first heartbreaks to flatshares and the first scary steps into the real world, they've been through it all – together.
But in the maze of life, through the winding paths that lead to different choices and different futures, will the bonds of friendship hold strong when Olive needs them most?
Buy here.
'Mary McAleese; Here's the Story' by Mary McAleese (Penguin)
When a young Mary McAleese told a priest that she planned to become a lawyer, the priest dismissed the idea: she knew no one in the law, and she was female. The reality of what she went on to achieve – despite those obstacles, and despite a sectarian attack that forced her family to flee their home – is even more improbable.
In this luminous memoir, Mary McAleese traces that astonishing arc: from the tight streets of north Belfast, to a professorship in Dublin while still in her twenties, behind-the-scenes work on the peace process, and two triumphant terms as President of Ireland. She writes of her encounters with prime ministers, popes and royalty with the same easy candour and intimacy with which she describes her childhood. And her account of the latest act in her remarkable career – quietly pursuing a doctorate, and loudly opposing the misogyny of the Catholic Church – is inspiring.
Buy here.
'The Glorious Guinness Girls' by Emily Hourican (Hachette)
The Glorious Guinness Girls are the toast of London and Dublin society. Darlings of the press, Aileen, Maureen and Oonagh lead charmed existences that are the envy of many.
But Fliss knows better. Sent to live with them as a child, she grows up as part of the family and only she knows of the complex lives beneath the glamorous surface.
Then, at a party one summer's evening, something happens which sends shock waves through the entire household. In the aftermath, as the Guinness sisters move on, Fliss is forced to examine her place in their world and decide if where she finds herself is where she truly belongs.
Set amid the turmoil of the Irish Civil War and the brittle glamour of 1920s London, The Glorious Guinness Girls is inspired by one of the most fascinating family dynasties in the world – an unforgettable novel of reckless youth, family loyalty and destiny.
Buy here.
'The Midnight Library' by Matt Haig (Canongate Books)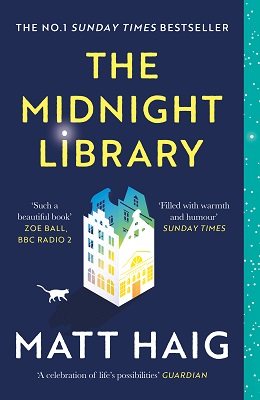 Between life and death there is a library, and within that library, the shelves go on forever. Every book provides a chance to try another life you could have lived. To see how things would be if you had made other choices . . . Would you have done anything different, if you had the chance to undo your regrets?
Somewhere out beyond the edge of the universe there is a library that contains an infinite number of books, each one the story of another reality. One tells the story of your life as it is, along with another book for the other life you could have lived if you had made a different choice at any point in your life. While we all wonder how our lives might have been, what if you had the chance to go to the library and see for yourself? Would any of these other lives truly be better?
Buy here.
'Exciting Times' by Naoise Dolan (Orion Publishing)
When you leave Ireland aged 22 to spend your parents' money, it's called a gap year. When Ava leaves Ireland aged 22 to make her own money, she's not sure what to call it, but it involves:
– a badly-paid job in Hong Kong, teaching English grammar to rich children;
– Julian, who likes to spend money on Ava and lets her move into his guest room;
– Edith, who Ava meets while Julian is out of town and actually listens to her when she talks;
– money, love, cynicism, unspoken feelings and unlikely connections.
Exciting times ensue.
Buy here.