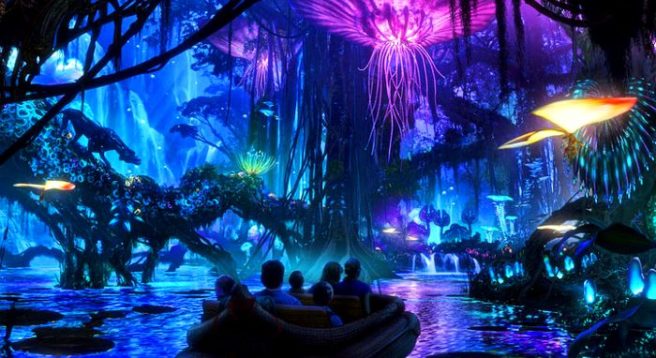 Welcome to the World of Avatar! Disney's brand new land is INSANE
Whether you were a fan of the movie or not, you can't deny that Disney's new Avatar world looks insane.
Walt Disney World in Florida is opening Pandora, The World of Avatar, later this year, and to be honest, it doesn't even look real – that's how good it is.
Pandora will open in Disney's Animal Kingdom this summer and has a whole range of activities to try.
It will feature various boat rides around a bioluminescent rainforest, a giant tree, and Avatar-themed restaurants.
The chairman of Disney Parks and Resorts, Bob Chapek, said: "I think the thing I'm most excited about right now to experience would be everything in Pandora.
"From the place-making to the two extraordinary attractions that will be in the land – both the Na'vi River Journey as well as Avatar Flight of Passage – these promise to set new high-watermarks for our experiential magic we give our guests.
"The journey culminates in an encounter with a Na'vi shaman who has a deep connection to the life force of Pandora and sends positive energy out into the forest through her music," Bob added.
This is the coolest thing ever.