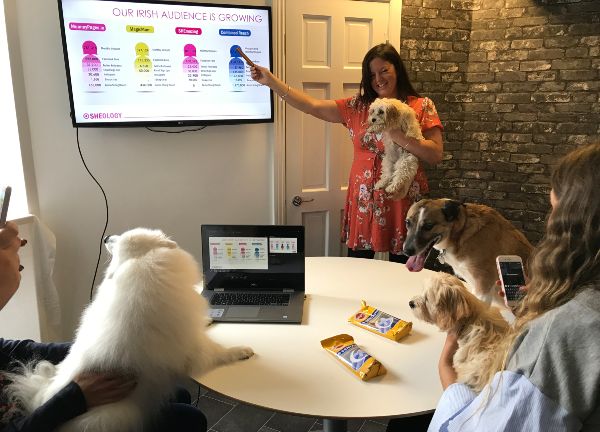 We brought our dogs to the office, and it was the BEST Monday ever
None of us can deny the fact that Mondays are HARD.
You've enjoyed lie-ins, brunches and nights out with the gals, and all of a sudden you have to drag yourself out of the bed to go to WORK (of all places).
However, you know what genuinely helps with this sad reality?
DOGS, DOGS AND MORE DOGS.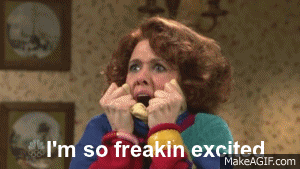 It has been scientifically proven that animals are a great way to ease stress and anxiety, and even boost productivity.
We decided to put this theory to the test on this fine Monday morning, and HOLY SH*T, was it good.
I came in extra early to prepare, even putting on extra makeup – to impress my new furry friends, obviously.
I nipped down to Dunnes Stores to pick up some delicious treats for the doggos, and was greeted with some seriously groovy specials.
I love the smell of saving money in the morning!
Anyway, at around 9am, Misty, Herbie, Twiggy and Tucker arrived, and I'm fairly certain I shed a tear with the actual excitement.
The morning continued, in an array of playing fetch, dancing (to Who Let The Dogs Out – duh!), and general cuteness.
We even let the doggos help us with work, and they proved to be particularly good with the computer *Google searched 101 Dalmations*
We held a very special meeting, where the dogs helped us with a client presentation – they nailed it, FYI.
Sadly, the pup-tastic morning had to end, despite my best attempts to run away (with the dogs in my bag!).
My four new furry friends went home, and left me working away, and I won't lie – I genuinely feel more relaxed and productive.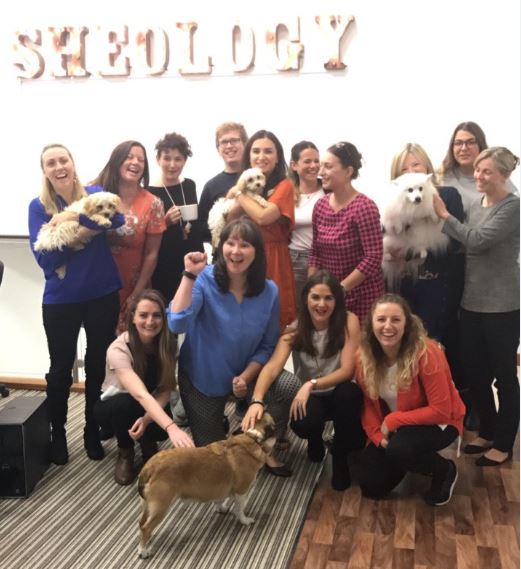 Should every day be 'bring your dog to work day'?
ABSOLUTELY!