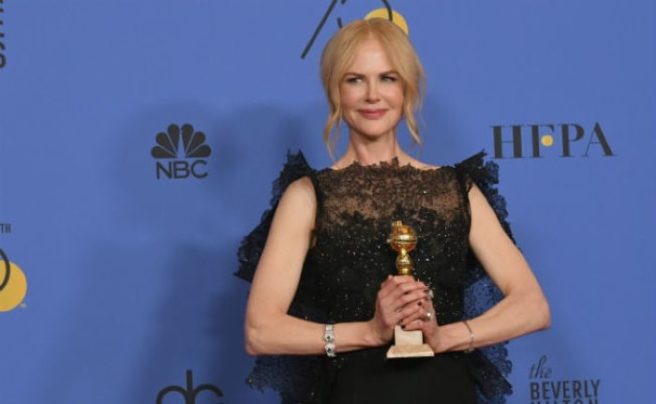 Viewers outraged as Nicole Kidman fails to mention her adopted kids
Nicole Kidman took home the award for Best Actress in a Limited Series at this year's Golden Globes, but a notable omission from her acceptance speech left viewers baffled.
The 50-year-old mother of four sparked outrage across social media when she failed to acknowledge her eldest children children, Connor and Isabella, who she adopted with ex-husband Tom Cruise.
Nicole Kidman's acceptance speech #GoldenGlobes pic.twitter.com/eDHn9e2KjO

— best of nicole (@bestofkidman) January 8, 2018
Instead, the star referred only to her youngest daughters, Sunday Rose and Faith Margaret, who she shares with country music star Keith Urban, saying: "First cab off the rank, that means my daughters are still awake so Sunny, Faith, I love you. I'm bringing this home to you babies."
This not the first time Nicole has failed to reference her children in an acceptance speech, and viewers were quick the criticise the star's repeated refusal to mention them.
When Nicole Kidman accepts her Golden Globe- mentions her biological children with no recognition to the two kids she adopted #savage

— Olivia Wann (@spicylivsroll) January 8, 2018
Hey, Nicole Kidman! You have more than two children, girl! #goldenglobes

— Jennifer Boston (@DebutanteRiot) January 8, 2018
Just an FYI…Nicole Kidman has 4 children and this is the Second Time she has made reference at a win to her two daughters.
She did the same at the Emmys last fall.
Is she done being a mother to Connor and Isabella? Cruise?#GoldenGlobes2018

— A Seefeld (@Seefeld6) January 8, 2018
WHY DOES NICOLE KIDMAN CONTINUE TO FORGET THAT SHE HAS TWO OTHER CHILDREN?

— rachel leishman (@RachelLeishman) January 8, 2018
#GoldenGlobes wow…. did Nicole Kidman just ignore her OTHER children Connor and Isabella Cruise by NOT mentioning them but mentioning her other kids? #Wow #BadParenting #Rude pic.twitter.com/UVTvshNoHM

— AzucarLuna (@azucar213) January 8, 2018
However, despite the harsh criticism, it seems that there were no malicious intentions behind the snub.
Isabella, 25, and Connor, 22, are both practising Scientologists and it's highly likely that Nicole's speculation of the religion has created a divide between her and her children.
It is often the case that those who choose to leave the church get cut off from their families through no fault of their own.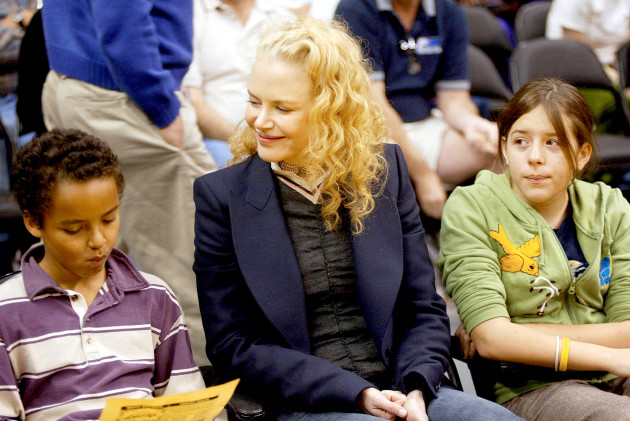 Though the star rarely speaks about the religion and the affect it had on her life, she briefly touched on the subject during an interview with Vogue in 2015.
"I've chosen not to speak publicly about Scientology," she told Vogue in 2015.
"I have two children who are Scientologists – Connor and Isabella – and I utterly respect their beliefs."
Nicole has not been pictured with her eldest children in over 10 years and it is unclear whether or not the family is still on speaking terms.