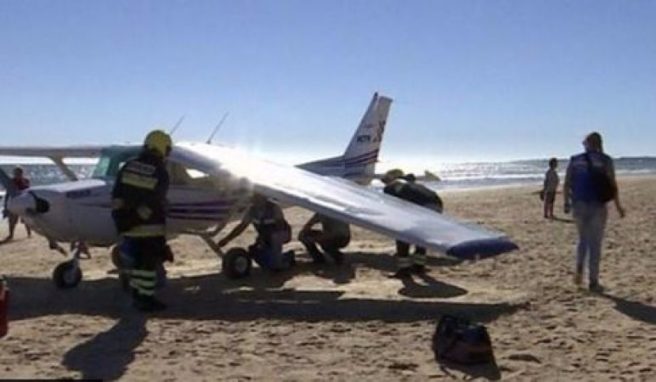 Sunbathers killed on Portuguese beach following airplane crash
Further details are emerging following the tragic death of two people on a beach 20 miles south of Lisbon yesterday.
It is understood that the plane, which was forced to make an emergency landing on the Portuguese beach, was carrying two occupants when it got into difficult at the beach in Caparica.
Reports have established that panicked sunbathers fled the beach in panic when the light aircraft descended and skidded across the land in a tragic incident which claimed the lives of a 56-year-old man and 8-year-old girl.
According to the National Maritime Authority, both individuals died at the scene of the incident.
Fida se acaba de cair um aviao na praia matou uma pessoa pic.twitter.com/U6ZaBppM4Y

— Joao Quadros (@omalestafeito) August 2, 2017
Local reports on Portuguese television have confirmed that the two occupants, one of whom is believed to be a flying instructor and the other a pupil, were taken by police from the scene.
Speaking to local reporters, the deceased child's father attempted to give a description of the incident.
"We were on the beach at low tide where the water drains from the lake, he said. "I was with my brother-in-law trying to explain to my two daughters and my nephews what a rip-tide is and how it forms."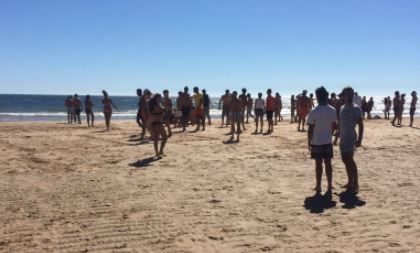 "One of my nephews pointed out the plane which was flying low by the sea wall. I told Sofia, who died, to run behind me, and she ran as fast as she could."
'When I saw the other children were safe and when I looked round to help Sofia, I saw her being hit," he continued.
"I went up to the man who was piloting the plane and he told me he had lost control of the aircraft. I could have punched him, I had that right, but I didn't do it.'
The cause of the emergency landing remains unclear.