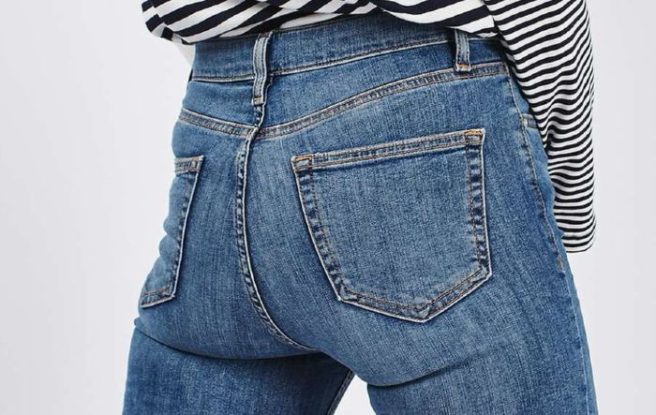 At last! Topshop launches 'half-size' jeans so you can find the perfect fit
Jean shopping can be a nightmare at the best of times.
You enter the dressing room with an arm full of denim and a heart full of hope, and exit with a sense of frustration you never quite knew was possible.
Too big, to small, too long, too wide – you could easily try on 50 pairs and still go home empty handed.
However, one high-street store wants to change the way we shop for jeans by making it easier to fit that perfect fit.
Topshop have answered all our prayers with the introduction of 'in-between' sizes for those of us who just don't fit in the traditional measurements.
Can I get an Amen?
It comes as the brand launches its new Denim Campaign which features various new styles if jeans for the upcoming season.
According to Topshop's website, the half-sizes are available in sizes W25, W27, W29 and W31, and for the styles Jamie, Joni, Mom, Straight, Jamie Flare, and crop.
The half-sizes are already available to buy online meaning the perfect pair of jeans is just a few clicks away.