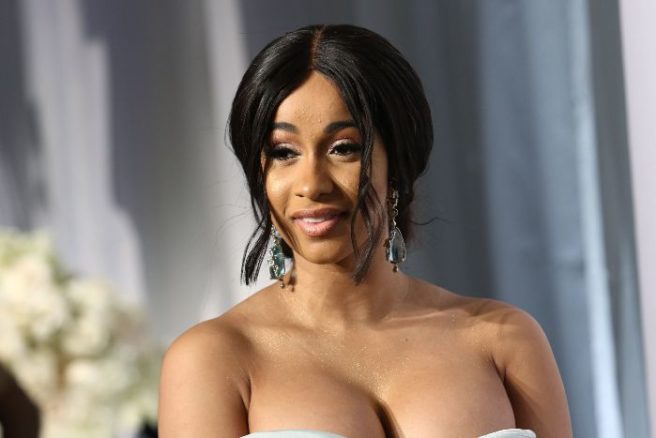 Too cute: Cardi B welcomes her first child with rapper husband Offset
Queen of rap Cardi B has officially become a mother for the first time.
Taking to Instagram, Cardi announced the birth of her baby girl with fellow rapper and husband Offset.
The couple chose a very interesting moniker for their new arrival, naming her Kulture Kiari Cephus.
"Kulture Kiari Cephus 07/10/18 @offsetyrn" she captioned the photo.
For those who don't follow Offset closely, his name is Kiari Kendrell Cephus, so Kulture had his name bestowed as her middle name – vey cute.
According to the caption, Kulture arrived yesterday, on July 10th.
Cardi spoke out earlier in her pregnancy about the expectation that once women embark on motherhood, they can't have as flourishing a career.
'I hate the certain things people say . . . like 'I feel bad for her. Why is she doing that in the height of her career?' she said in an interview with New York's Hot 97 radio station.
'Why can't I have both? Why do I have to choose a baby or a career? Why do I have to be in my mid-30s to have a baby? What am I doing wrong?'