TikTok-favourite La Roche-Posay debuts new anti-blemish gel moisturiser
It seems we are all in need of some blemish help. TikTok views on "the best acne treatment" currently sit at 3.7 billion and counting, while Google Trends data shows that searches for "spot cream for acne" and "jawline acne" are up 300 per cent and 70 per cent respectively, in the last 30 days. Having seen the viral success of La Roche-Posay's Effaclar on TikTok (357.4million views), many Google users are also looking for reviews of "La Roche Posay acne treatment", searches for which are up 50 per cent.
The new Effaclar Duo+M blends all of the gently exfoliating, bacteria-busting ingredients as Effaclar Duo(+), the UK's number one Blemish-Prone Skin Cream. It's a fast track to fresher, clearer skin, with visible results in as little as eight hours.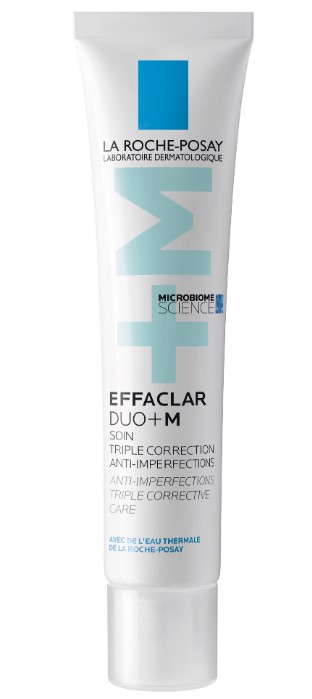 It is a daily moisturiser that:
Corrects and hydrates
Unclogs pores, helping to prevent spots and blackheads
Reduces the appearance of pigmentation (PIH & PIE) and post-acne marks
Helps control shine
Provides 24-hour hydration
Key ingredients:
NEW Phylobioma: an active ingredient that targets blemishes and the overproduction of sebum at the source, reduces the growth of blemish-causing bacteria, and is effective on all skin tones.
Salicylic acid: gently exfoliates and unclogs pores.
Niacinamide: proven to target dark spots and pigmentation.
"The Effaclar range is targeting acne and blemishes from all directions, which is aligned to my own approach when seeing people with acne. Most impressive is the commitment to tackling the acne-induced outcomes that bother patients long after the acne has gone (e.g. pigmentation, dryness). Having Phylobioma as part of the formulation is crucial when considering acne affected skin. This ingredient is targeted towards acne-causing bacteria and reduces sebum, two main drivers of acne. The skin microbiome is the subject of research into skin conditions and having this represented in skincare is very important." – Dr Alia Ahmed, Consultant Dermatologist for La Roche-Posay & Psychodermatologist.
*Consumer test, 54 subjects, after 1 application.
La Roche-Posay Effaclar Spotscan
Whether it's understanding how to treat hormonal acne (searches for which have risen exponentially in the last 30 days) or learning the correct active ingredients to use to take a brewing blemish down, many of us could do with some help when it comes to treating acne-prone skin.
"Acne is the number one reason that patients see a dermatologist," agrees Dr Alia Ahmed. "Affecting 95% of both male and female teenagers, acne significantly impacts our quality of life. Statistics show that 50% of acne patients self-isolate and 46% are more likely to develop depression."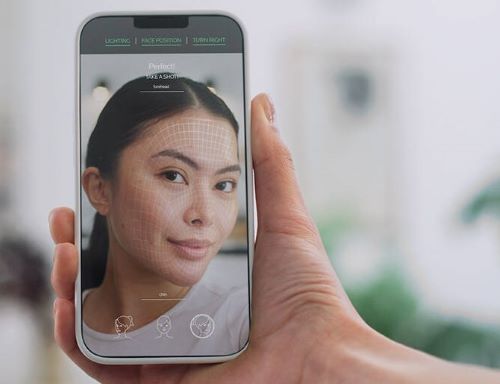 While professional help is always preferable for anyone feeling low, it costs time and money to get a dermatologist appointment – and clinics are typically busy. La Roche-Posay's Effaclar Spotscan is a free skin analysis app, developed with dermatologists – and powered by artificial intelligence – to help you understand the perfect skincare routine to tackle acne fast.
The aim? To improve skin health, yes, but La Roche-Posay is also on a mission to improve the quality of life for anyone facing skin issues.
How it works:

1. Take Your Images: Take three images of your face, which will be used to analyse your skin.
2. Reveal Your Results: Spotscan will analyse your blemishes, blackheads and pigmentation marks.
3. Discover Your Routine: Enjoy your personalised skincare routine recommendation. The Effaclar range has formulas to target different severities of blemishes and stages of your skin journey.
Visit www.laroche-posay/SpotScan for more information now.