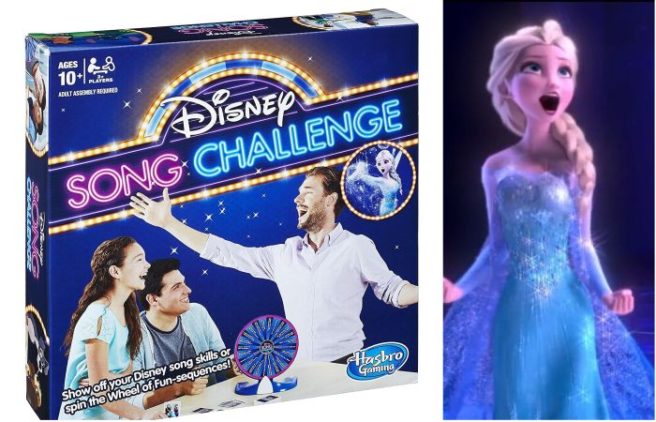 This Disney Song Challenge is the ultimate pre-drinks party game
Now, I don't know about you, but when it comes to nights out, Disney is my ultimate pre-drink jam.
No seriously. Two G&Ts is all it takes for me to start belting out A Whole New World at the top of my lungs, so you can only imagine my delight when I found out Hasbro had basically packaged this concept in the form of a shiny board game!
The Disney Song Challenge is designed test hardcore fans on their singings, lyrical and all-round Disney expertise.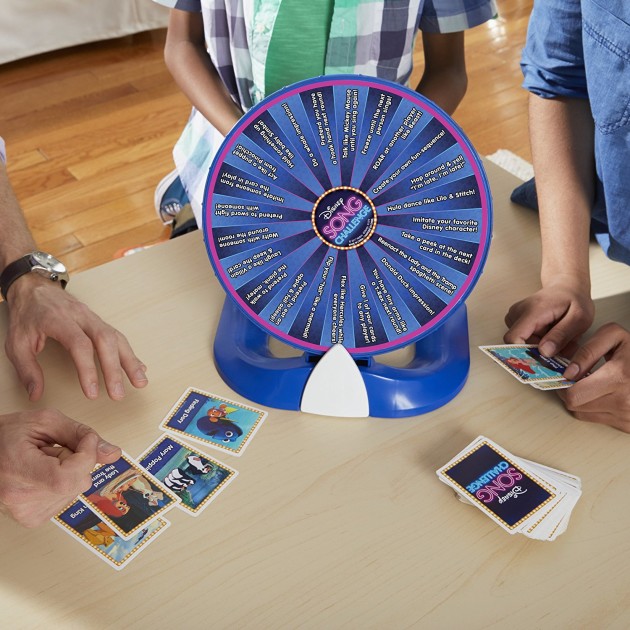 Sounds pretty amazing, right? Here's how it all goes down.
Players pick a card from a deck, which, when flipped over, will reveal the name of a Disney movie or TV show.
Now, this is where it all gets a little messy.
After the card is revealed, it is then up to all players to fight for the win, as the first person to jump up and sing a song from the production will win the card.
But wait, there's more.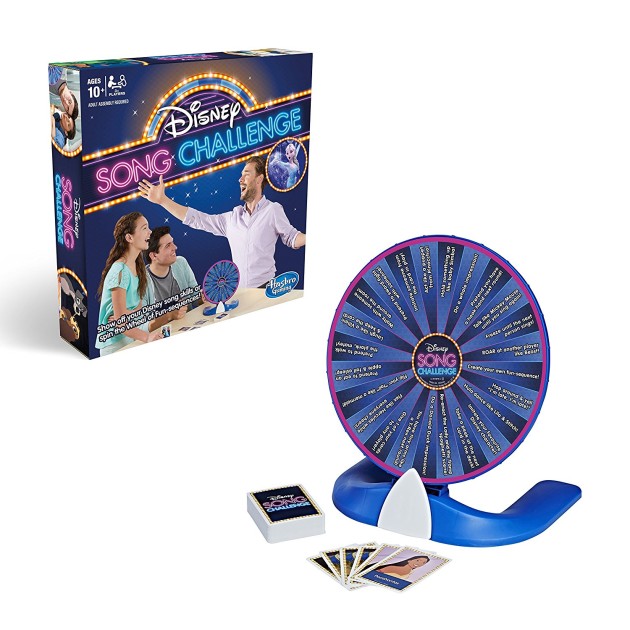 If your overly-confident self manages to mess up the tune, you'll then be tasked with spinning the Wheel of Fun-sequences, and preform a silly action.
Some of these include, 'laugh like a villain', or 'reenact the Lady and the Tramp spaghetti scene' – which, when the drinks are flowing, will surely be a bit of a laugh.
The first player who manages to collect five cards wins. Each set is priced at £29.99 and is available to purchase from Amazon.