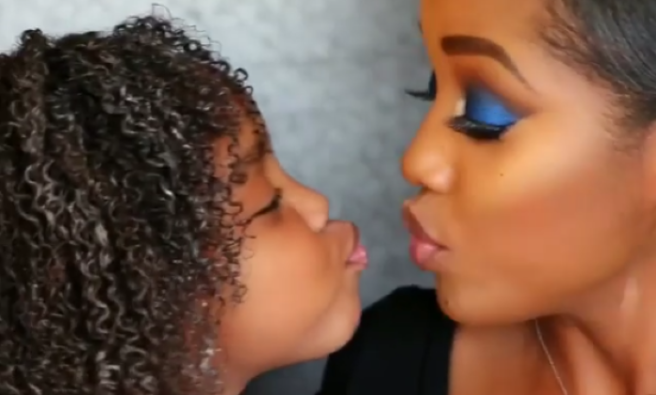 This 5-year-old voicing her mum's makeup tutorial is TOO CUTE
The voiceover challenge is sweeping the Youtube world, and everyone from hilarious dads to clueless boyfriends have been narrating their lady's tutorials.
However, Youtuber Ellarie has commissioned the voiceover talents of her adorable five-year-old daughter.
For her electric blue tutorial, the single mum roped her daughter in to create the single most heart warming Youtube tutorial on the planet.
Yoshidoll appears in many of her mum's videos, as they chat all things makeup and beauty on her channel.
Yoshidoll clearly has her mother's talent for makeup application, but got a bit muddled when it cme to knowing the exact names of products and methods used.
In true superstar style, the kindergartener improvised wherever she stumbled, referring to blending as "blushing' and false eyelashes as 'super eyebrows.'
Highlights include commentary on Kylie Jenner's Christmas palette shades to and singing. Lots of adorable singing.