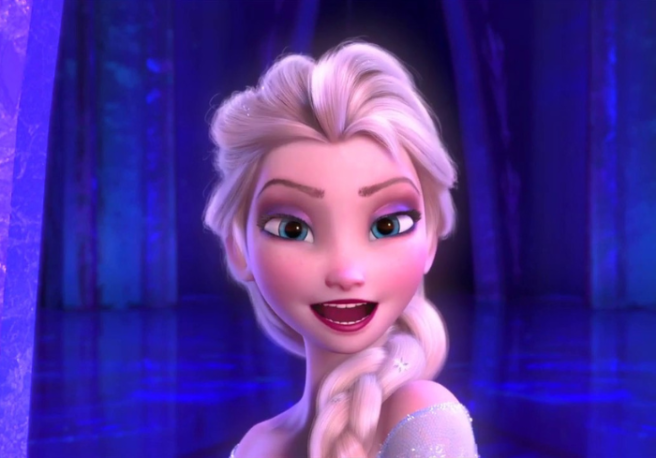 These are the 100 best Disney songs of all time, according to fans
For Disney lovers, choosing their favourite song of all time can feel like an impossible task.
This year, the magical corporation behind so many of our favourite films is celebrating its 100th anniversary.
When it comes to Disney, there is no denying that music has played such a huge part in its success. Whether you go for an old-school classic or one of the more recent hits, there are so many incredible tunes in the Disney discography. How could we ever pick just one?
Well, Billboard recently ranked a list of what they believe to be the top 100 best Disney songs of all time. From beautiful Disney princess songs to poppy hits from Disney Channel original movies, this list has certainly got it all.
So, what are you waiting for? Dive Under The Sea with us below, and find out which of your favourite tracks made the top 100:
100. Into the Unknown – from Frozen 2
99. Nothing Can Stop Us Now – from Mickey & Minnie's Runaway Railway
98. Best of Friends – from The Fox and the Hound
97. He's a Tramp – from Lady and the Tramp
96. Golden Dream – from The American Adventure
95. I'll Get You What You Want (Cockatoo in Malibu) – from Muppets Most Wanted
94. On My Way – from Brother Bear
93. A Place Called Slaughter Race – from Ralph Breaks the Internet
92. Promise – from IllumiNations: Reflections of Earth
91. Strut – from The Cheetah Girls 2
90. Wouldn't Change a Thing – from Camp Rock 2
89. Ultimate – from Freaky Friday
88. Stand Out – from A Goofy Movie
87. Candle on the Water – from Pete's Dragon
86. One Little Spark – from Journey Into Imagination With Figment
85. The Three Caballeros – from The Three Caballeros
84. Grim Grinning Ghosts – from The Haunted Mansion
83. Portobello Road – from Bedknobs and Broomsticks
82. Surface Pressure – from Encanto
81. Just Around the Riverbend – from Pocahontas
80. Send It On – from Disney's Friends for Change
79. She's So Gone – from Lemonade Mouth
78. Man or Muppet – from The Muppets
77. We Are Here to Change the World – from Captain EO
76. Bet on It – from High School Musical 2
75. S.I.M.P. (Squirrels in My Pants) – from Phineas and Ferb
74. Veggie Veggie Fruit Fruit – from Kitchen Kabaret
73. Proud Family – from The Proud Family
72. Hawaiian Roller Coaster Ride – from Lilo & Stitch
71. When Will My Life Begin – from Tangled
70. Ev'rybody Wants to Be a Cat – from The Aristocats
69. Gotta Find You – from Camp Rock
68. The Ballad of Davy Crockett – from Disneyland
67. That's How You Know – from Enchanted
66. The Unbirthday Song – from Alice in Wonderland
65. Poor Unfortunate Souls – from The Little Mermaid
64. The Wonderful Thing About Tiggers – from Winnie The Pooh and the Blustery Day
63. Rescue Rangers Theme – from Chip 'n Dale: Rescue Rangers
62. Heigh-Ho – from Snow White and the Seven Dwarfs
61. Do You Want to Build a Snowman? – from Frozen
60. You Can Fly! You Can Fly! You Can Fly! – from Peter Pan
59. Oo-De-Lally – from Robin Hood
58. The Best of Both Worlds – from Hannah Montana
57. Lava – from the Pixar short Lava
56. King of New York – from Newsies
55. All I Want – from High School Musical: The Musical: The Series
54. Yo Ho (A Pirate's Life for Me) – from Pirates of the Caribbean
53. Miracles Happen (When You Believe) – from The Princess Diaries
52. Let's Get Together – from The Parent Trap
51. I Wan'na Be Like You (The Monkey Song) – from The Jungle Book
50. When She Loved Me – from Toy Story 2
49. Soarin Theme – from Soarin' Over California
48. Cheetah Sisters – from The Cheetah Girls
47. I'll Make a Man Out of You – from Mulan
46. Why Should I Worry? – from Oliver & Company
45. I Won't Say I'm in Love – from Hercules
44. How Far I'll Go – from Moana
43. Disney Afternoon Theme – from The Disney Afternoon
42. Belle – from Beauty and the Beast
41. Pink Elephants on Parade – from Dumbo
40. Hakuna Matata – from The Lion King
39. Bibbidi-Bobbidi-Boo – from Cinderella
38. The Tiki, Tiki, Tiki Room – from Walt Disney's Enchanted Tiki Room
37. Supercalifragilisticexpialidocious – from Mary Poppins
36. Call Me, Beep Me! – from Kim Possible
35. Friend Like Me – from Aladdin
34. You'll Be in My Heart – from Tarzan
33. There's a Great Big Beautiful Tomorrow – from Walt Disney's Carousel of Progress
32. Almost There – from The Princess and the Frog
31. This Is Me – from Camp Rock
30. What Dreams Are Made Of – from The Lizzie McGuire Movie
29. You've Got a Friend in Me – from Toy Story
28. That's So Raven – from That's So Raven
27. Who's Afraid of the Big Bad Wolf? – from Three Little Pigs
26. Under the Sea – from The Little Mermaid
25. Whistle While You Work – from Snow White and the Seven Dwarfs
24. Supernova Girl – from Zenon: Girl of the 21st Century
23. Reflection – from Mulan
22. Nobody Like U – from Turning Red
21. You're Welcome – from Moana
20. I 2 I – from A Goofy Movie
19. DuckTales – from DuckTales
18. Once Upon a Dream – from Sleeping Beauty
17. Colors of the Wind – from Pocahontas
16. A Dream Is a Wish Your Heart Makes – from Cinderella
15. Remember Me – Coco
14. The Bare Necessities – from The Jungle Book
13. Cruella de Vil – from 101 Dalmations
12. We Don't Talk About Bruno – from Encanto
11. Circle of Life – from The Lion King
10. Breaking Free – from High School Musical
9. A Spoonful of Sugar – from Mary Poppins
8. The Climb – from Hannah Montana: The Movie
7. The Mickey Mouse March – from The Mickey Mouse Club
6. A Whole New World – from Aladdin
5. When You Wish Upon A Star – from Pinocchio
4. Be Our Guest – from Beauty and the Beast
3. It's A Small World – from It's A Small World
2. Let It Go – from Frozen
1. Part of Your World – from The Little Mermaid