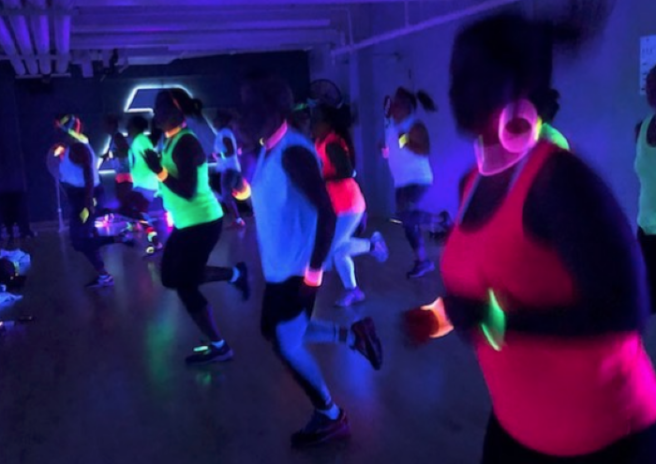 There's a FREE full moon party-style fitness class in Dublin tonight
Calling all fitness fans!
If you're fanatical about exercise, or are just trying to incorporate healthy habits into your day-to-day life, there's a ver cool fitness class happening in Dublin this evening.
The after work class is completely FREE, all you have to do is register online.
Step Fresh, Box HIIT and Spinning are all options for the free class, but the interesting thing is that there is a bit of a party twist to the whole thing.
All classes will take place in a darkened room under UV lights, and exercisers will be slathered in neon face paint and wear glow in the dark bibs – which is giving us major full moon party vibes.
'As part of Dublin Sportsfest, Dublin City Council and Dublin City Sport & Wellbeing Partnership bring you GLOW Fitness,' reads the event description.
'This FREE event allows you to choose from 3 different types of fitness class – Step Fresh, Box HIIT & Spin.'
'All classes will take place in a darkened room under UV lights. Participants will don neon bibs and face paint – all to some great sounds which will be pumped out by the live DJ!'
'So come along, join the fun and get active!'
The class is taking place at St. Catherine's Community Sports Centre, Marrowbone Lane, Dublin 8.
It sounds like the perfect way to work up a sweat on a Wednesday evening.