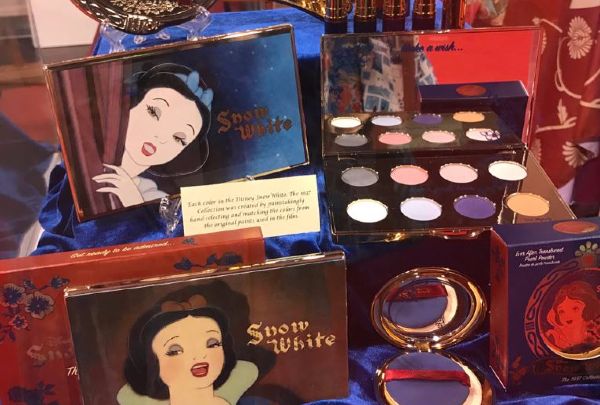 There is a Snow White makeup collection coming, and we can't deal
There is nothing we love more than an amazing new makeup launch – especially when it includes a hint of Disney.
Well, if you find yourself nodding in agreement with the above statement, you are in for a serious treat.
The wonderful folks at Bésame Cosmetics are releasing a range of Snow White inspired makeup, and its actually for grown-ups (even better).
Yep, the Snow White collection will include the same colours and art from the 1937 film to celebrate its 80th anniversary, and we could not be more excited.
Bésame took to Instagram to announce the arrival of its magical creation, which is set to launch this autumn!
If you find yourself thinking that the collection looks super-authentic, there's a good reason for that: Bésame actually worked side by side with Disney's Ink and Paint Department to make sure the colours were true to the classic film.
According to Instagram makeup news account Trend Mood, the collection will include various lipsticks and eyeshadows, as well as powders, blushers, and a gorgeous gold-plated vanity mirror, so you can be the fairest of them all.
See what we did there?
Our favourite part of the collection? The Storybook Eyeshadow Palette, which has 20 matte shades inside a replica storybook.
There are also the smaller I'm Wishing and Keep Singing palettes that feature original artwork from the film and contain eight glorious shades apiece.
Full-size lipsticks will come in four shades of Love First Kiss, One Bite, Make a Wish, and Snow White Red. There will also be seven as-yet unnamed mini lipsticks (which we reckon will be an ode to the seven dwarves) available as a set.
The full collection is expected to drop sometime in September, but you can sign up for email updates in the meantime here.