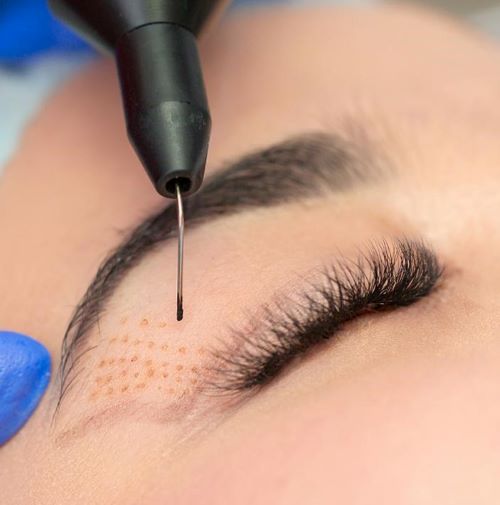 The plasma pen treatment has become a very popular procedure. So what is it?
Sagging eyelids are not just an aesthetic issue, they can make an individual feel more fatigued, make it impossible to wear the eye make-up you want and can affect confidence levels.
Blepharoplasty (eyelid surgery) can cost up to €6,000, with lower eye surgery costing even more due its complexity, whereas plasma pen eye-lift costs from €500 at The Wicklow Street, Dublin 2 and can last over three years.
Plasma Pen treatments can also be used for '11 lines' between the eyes, to reduce crow's feet, for nasolabial lines and as an alternative to botox for the forehead area.
The Plasma Pen device uses the voltage in the air to create an electrical arch (plasma) between its tip and the skin. As this electrical arch touches the skin, it instantly contracts. Excess skin is reduced, resulting in tightened/lifted skin, comparable to surgery.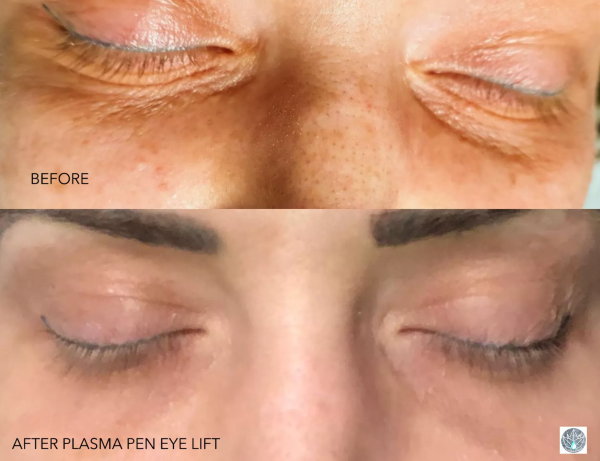 What should clients expect after the treatment?
Tiny brown dots (carbon dots) will appear immediately after treatment. These will fall off in about 7 days to reveal new skin underneath.
Swelling may occur for a few days following the treatment.
Best results will be seen in 4 – 6 weeks.
Allow 10-18 days of healing depending on your systemic healing pattern. Individual healing results may vary due to skin tone, type, or state of health.
Swelling is normal and can limit you to social exposure of the treated area. Dryness and flaky skin are normal post healing.
Prices at thewicklowstreetclinic.ie Dublin 2 are:
Consultation: €50
Chin: €500
Chin & Neck, from: €1,200
Crows Feet – €350
Eyebrow Lift – €400
Under Eye lift: €500
Upper Eyelids: €500
Forehead: €500
Upper & Lower Lip: €500
Upper Lip lift: €350
Lower Lip lift: €350
Nasolabial: €350
Neck lift: €900
For more information visit thewicklowstreetclinic.ie/plasmapen or call: 01 6777962.