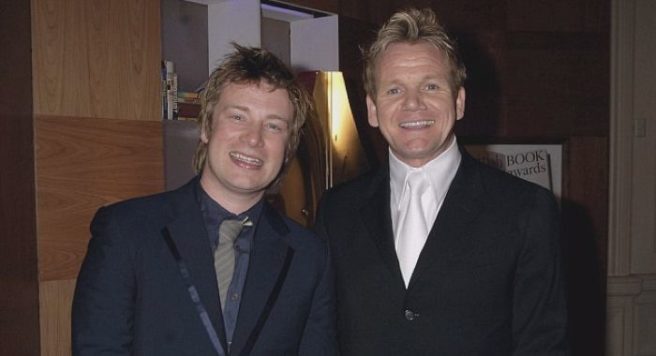 The Oliver and Ramsay feud: Jamie finally wants to put an end to it
The two top British chefs have been feuding for a while now, but it looks like one of them is totally over it.
Jamie Oliver and Gordon Ramsay's drama has been going on for a couple of years and all started when Jamie stuck up for an Australian journalist whose physical appearance was slagged off by the foul-mouthed TV chef.
Since then, the Twitter spats have been ongoing.
But, in a recent interview with Jamie in Women's Day, he said that the whole thing has gotten a bit "pathetic."
"Gordon has been fairly horrible to me over the years and I did used to bite," he said. "Now I just shut up and take it. A bit of drama is always good for some PR."
He added, "Competition is healthy. It's good to have that kind of rivalry."
Jamie continued to say that it's a bit embarrassing now, since their kids are the same age and can see all of the back and forth bickering online.
"Our kids are around the same age and they don't need to see their dads slagging each other off. It's pathetic."
We wonder what Gordon has to say about this.
Main image: Dave Bennett